A year's worth of data told us what buyers wanted in 2019. See how this can help you buy in 2020.
A year's worth of data told us what buyers wanted in 2019. See how this can help you buy in 2020.
At REW.ca, we looked across 2019 and over 128 million property page views and the results are IN! Here are the top most searched neighbourhoods in Vancouver and Toronto, along with some hyper-interesting facts and listings in each.
If you're thinking about looking, buying or selling, read on…
Greater Vancouver Area
So, what was most popular in Vancouver? These top 3 areas were 8.6% of all Greater Vancouver searches on REW.ca last year.
The front runner is this amazing neighbourhood, located in the West Side of Vancouver. Kitsilano (or 'Kits' to the locals) is one of those areas that everyone wants to live in. There's definitely a younger and healthier feeling to the neighbourhood. No wonder Kitsilano got 1,487,580 searches on REW.ca last year.
For anyone looking for high-street shopping and dining, West 4th and Broadway offer block after block of options. But it's in between those high-traffic areas where you'll find Kitsilano's charm: Street after street of beautifully maintained heritage homes, well-kept classic apartment buildings, and more recreation options than you'll know what to do with. And we did mention the beach?
If you're thinking about Kits, here are a few listings you may like:
Located in the Eastern portion of the City of Surrey, Cloverdale comes in second with 1,460,714 page views. The Town Centre was initially founded as a small farm community and now it's home to over 65,000 residents, approximately 12% of Surrey's total population.
Never thought you'd like Cloverdale? Well, check these out...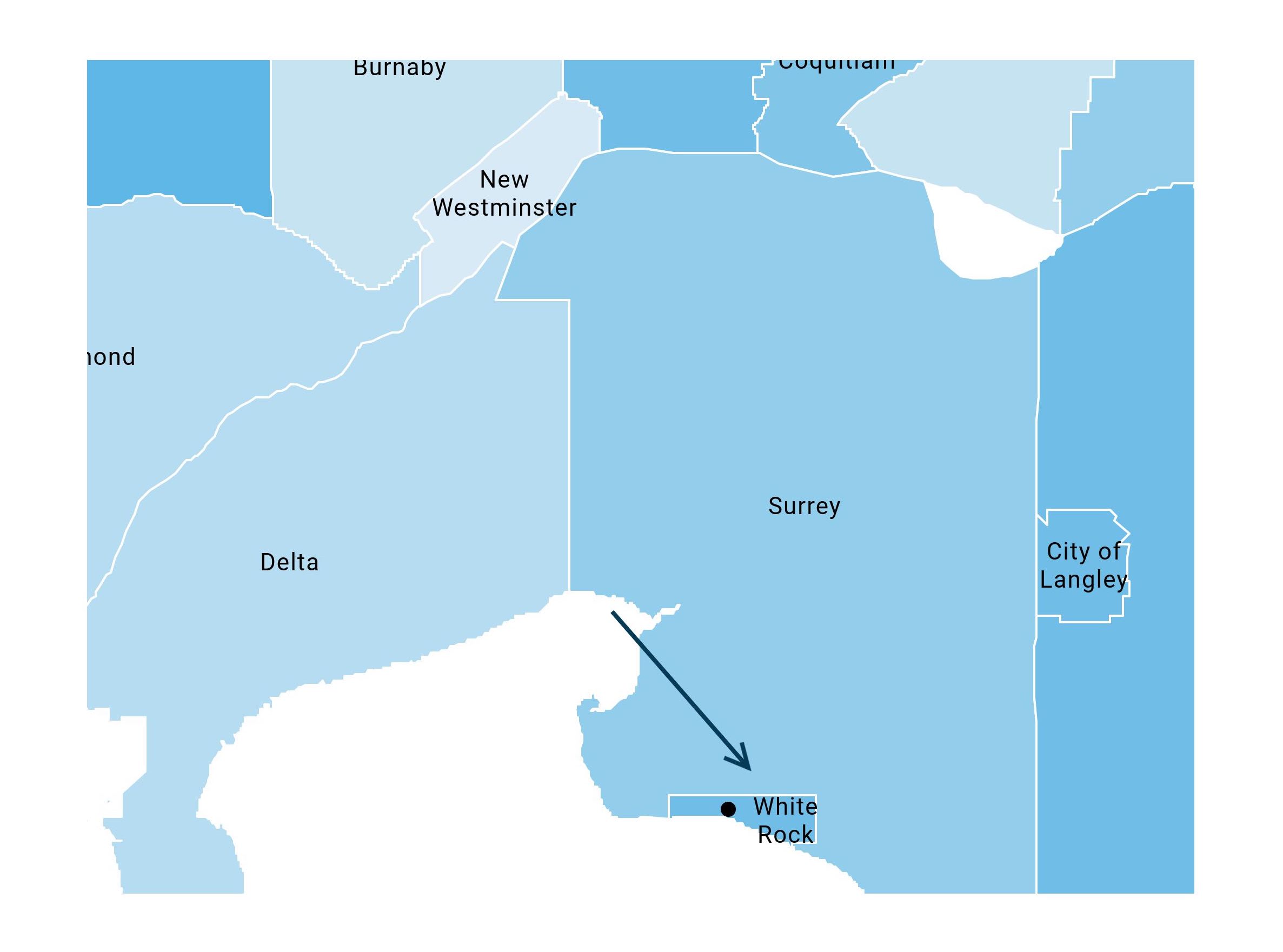 With a population of over 20,000 residents, White Rock comes in third with 1,356,114 searches on REW.ca. Located in the Southwest corner of the Lower Mainland, White Rock is approximately 45 min from Vancouver and only five minutes to the Canada/US border.
Known to have price-friendly homes and agreeable commute time, White Rock has a diversity of options for all tastes. If you ever thought about it:
These top 3 areas in Toronto represent 6.22% of searches on REW.ca in 2019.
Located in the South West area of Toronto, on Lake Ontario, Mimico had 96,478 searches last year. Considered to be "the new go-to community" by the Toronto Sun, Mimico shows a lot of promise with new developments and an exciting future.
Mimico holds a wide range of architecture. From show-toppers lake views to cozy bungalows built in the 20's and 30's, to low-rises built in the 50's and 60's. Plus, a new wave of construction now brings high-rise buildings and spacious single-detached homes. Make sure to check out Mimico:
This commercial and residential neighbourhood in Etobicoke, Toronto, had 87,122 searches last year. Home to over 38,105 residents, Islington-City Centre West is considered a charming and welcoming place for those looking to live in the area.
Check out these homes in Islington-City Centre West:
Located in the northeast corner of the City of Toronto, Malvern is home to over 45,000 residents and this neighbourhood reached 80,459 searches on our site last year. Malvern is a great location if you are looking for more affordability and diversity.
Don't know what homes in Malvern look like? Take a peek:
Stay tuned! Next up: Where people searched in other Canadian cities.