Houses, Condos & Apartments for Rent in Canada
Find homes for rent throughout Canada. REW provides the latest MLS® listings and comprehensive property information such as prices, photos and real estate agent details to make renting in Canada easy.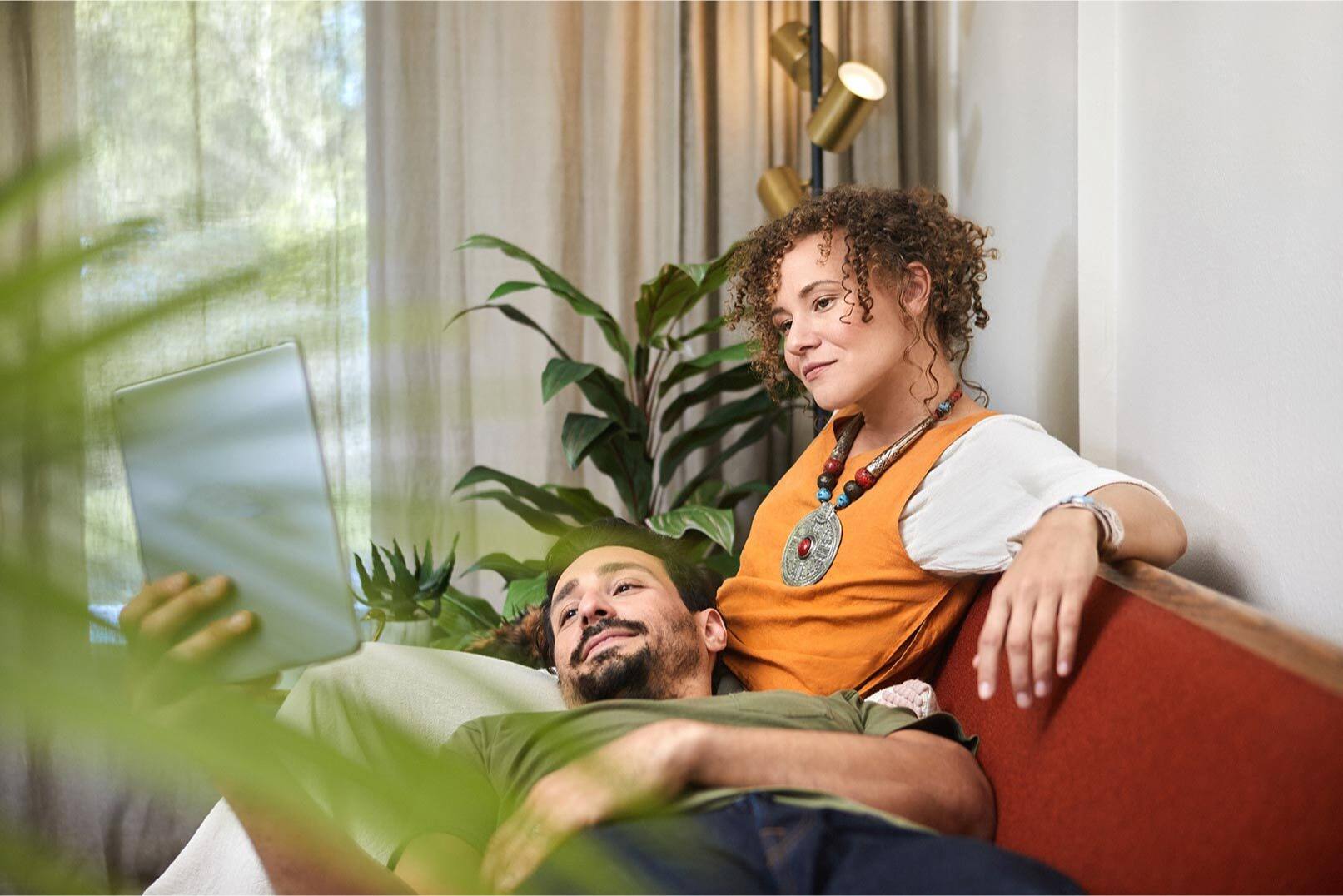 A New Type of Rental
Your rental deserves the right tenant, let's find them.
No set up or listing fees
Simply sign up and create a free listing.
Quick and simple listing creation
Get your listing up in a matter of minutes.
Access to millions of homeseekers
Access over 2 million monthly visitors to help you find your perfect renter.
List my rental
---
Find the Perfect Home to Rent
REW is here to make renting easier for Canadians. With REW's platform you can browse the latest listings and find the perfect apartment for rent. Browse pictures and details, and add, save, or share your favourite rentals to compare later.
When searching for the right rental, deciding between an apartment, house, or condo for rent is important. Let's break it down.
Renting in an Apartment Building
Apartment living is a great way to keep costs low and live in denser, urban environments. If you're planning to move to a major city or popular metropolitan centre, apartments are a feasible first step to establish yourself.
REW has a complete list of available apartments for rent in your area of choice. We're here to help you find the perfect home for your next lease and there are a number of options available to you when searching for the right apartment rental. Here are a few popular choices:
Basement apartments for rent - This is an often budget-friendly option, ideal for those stepping out on their own for the first time. Basement apartments are also a great option for small families and couples looking for a starter home.
Bachelor apartments for rent - Also known as studio apartments, bachelor apartments are great for individual renters, such as students or young professionals that live alone. Bachelor apartments usually offer an open concept and an affordable price point.
1-bedroom apartments for rent - Perfect for couples and individuals, whether students or professionals. These are typically larger than a studio apartment and offer better separation of the space.
2-bedroom apartments for rent - Great for families with a child or for roommate arrangements.
3-bedroom apartments for rent - Perfect for families with 2+ children, larger roommate arrangements, or people that would like office space.
Our search tool also has handy filter functions to narrow your search and help you find what you're looking for. Use it to find pet-friendly apartments for rent, or limit your search to find a basement apartment or studio apartment. If you prefer to live on a certain level, you can also choose between low, mid, and high-rise apartments for rent to better suit your needs.
Explore Condos for Rent
REW is here to help you find condos for rent in all shapes and sizes. Filter your search depending on your exact needs, such as allowances for pets, minimum square footage, and more.
A condo may cost a bit more than an apartment. This pricing is due to more property maintenance and curbside appeal as a full-time property management company typically tends to them. They also have amenities for the condo owners — some have gyms, meeting rooms, swimming pools, parks, and more. Condos are generally close to urban centers, making them ideal for professionals and students.
We're constantly updating our list, meaning you'll always have options. If you're looking for a 1-bedroom, 2-bedroom, or even a larger 3-bedroom condos for rent, we're here to help.
Need More Space? Browse Houses for Rent
If you and your family need more space than a condo or apartment can provide, it might be time to consider a full house for rent. We're proud to offer an extensive selection to help you find the full-sized housing-for-rent option that works for you. Here are some quick links to find a home for rent that suits your family's unique needs:
2-bedroom houses for rent
3-bedroom houses for rent
4-bedroom houses for rent
5-bedroom houses for rent
Townhouses for rent
Pet-friendly houses for rent
We're here to help no matter what your needs are. REW is your guide to the best rentals in Canada — try our search function today to get started.