Thinking of moving to Greater Toronto, but not sure where? After talking to a few Torontonians, we put together a list of areas, based on your lifestyle, to get you started. In case you missed it, check out last week's 'Where to Live in Canada: Calgary, a Town for all Seasons.'
Single and Ready to Move While You Mingle?
If you're already working in the Downtown Toronto area and looking for a one or two-bedroom condo, staying in the area might be the perfect pick for you. Near many universities, you can also get your post-degree or take a night/weekend course to give your career a little boost without having to go across the city to attend a class. Of course, transit can always a big factor when choosing where to live, particularly if you're living without a car. Living along the TTC main arteries allows for great flexibility for work and pleasure.
With these factors in mind, Old Toronto makes for a great option. The majority of buildings around these areas boast excellent amenities like indoor pools and recreation centres, so you can relax and exercise without having to spend time going back and forth to the gym.
Living in Old Toronto puts you in the middle of everything that happens in the city: Yonge-Dundas Square, movie theatres, nightlife, cafes and the best restaurants (including Momofuku, shout out to Ugly Delicious). You'll also be spoiled for your choice of markets, stores and public transit, but still have access to schools, parks and of course, Lake Ontario.
Young Couples in the GTA

Not surprisingly, millennials have a lot to consider when committing to the home-buying process. Eco-friendly places are favourable, and affordability is key to their decision-making as the real estate market has its ups and downs. For young professionals that want to stay close to their work and access to all the fun Toronto can offer, here are some great options.
Corktown and the Distillery Area
According to Anita Springate-Renaud, Broker of Record and Licensee of Engel & Völkers Toronto Central, "Corktown and the Distillery area are great for younger people. They're building eco-friendly condos there and it's very popular because they converted the Pan Am Village that they built for the athletes into housing. Also because they've built parks and extended the Front Street Line out that way, so transit is very accessible." Plus, the restaurants and lifestyle are trendy!
Liberty Village
According to Toronto Neighbourhoods (a local website): "[Liberty Village] is attracting young professionals in media, high-tech and design businesses who live and work in the urban core." With an industrial heritage, this neighbourhood has a combination of buildings and charming little cafes. Perfect for those who enjoy a craft beer and a great meal, or even rock climbing - because, why not?
King West Village
Adjacent to Liberty Village, King West is the perfect scene for single or young couples that are the life of the party. With a vibrant nightlife, this neighbourhood is only eight minutes away from Toronto's Entertainment District, the go-to spot for sports bars and clubs.

Family-friendly Neighbourhoods in Toronto
For families who are raising children, there are many factors that come into play when deciding on a neighbourhood. Naturally, affordability is a major issue; many families are looking for a good amount of space to accommodate everyone, so searching for a part of the city that offers the right combination of square footage and price is a natural starting point. If parents are commuting for work, then travel time will also need to be taken into consideration.

Another important consideration for families is the quality of schools in the area and access to kid-friendly activities. Buyers should also look to the future and consider whether a chosen neighbourhood might be a place they'd like to stay years down the line, even when the kids are older.
Remember what we said about Toronto being the "City of Neighbourhoods"? Just as there are neighbourhoods that meet the needs of young professionals and millennial couples, there are multiple areas that can accommodate a family's needs.
Anita Springate-Renaud recommends that "If you're a young family trying to get into the market, I'd say East York would be a better bet with new developments, excellent homes, right by transit (Danforth Line) and slightly more affordable than other areas. East York encompasses Leslieville, but Leslieville is a trendy area, so prices there are usually a bit higher. It also encompasses The Beaches area, with its four beaches situated at Lake Ontario, so the prices in the area would also be higher than up north".
Springate-Renaud added, "If you're looking for a bigger - fully detached - home with good schools around than areas like Burlington and Hamilton are perfect. With the GO Transit, more people are commuting to the city while affording more square footage".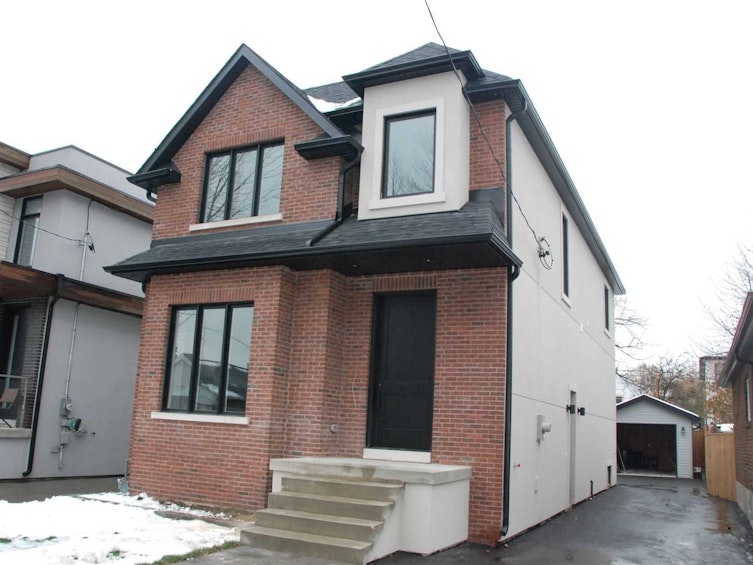 If you're fortunate enough to have a sizeable down payment, then areas like Davisville Village and Leaside are great examples.
Deer Park is another great possibility for those who are looking to buy in Midtown of the City of Toronto. It also has excellent restaurants around, which helps when it's dinner time and all you want to do is get take-out. Not to mention parks like Rosedale Ravine, and Rosedale Reservoir - which are perfect for a friendly soccer match, walking the dog or a refreshing bike ride.
Other neighbourhoods a little further out from the core with good schools and amenities are High Park and Banbury-Don Mills.
Ready for the Next Stage of Your Life
Retiring to "the country" means moving out from the city core, and outside Toronto, but there are still wonderful communities to explore and settle. If you want to escape the rat race and traffic of the GTA, here are some neighbouring communities offering some great seasonal lifestyle, but still good square footage while allowing you to downsize financially.

Port Hope and Cobourg are definitely worth taking a look at. Both municipalities offer a variety of homes that are spacious enough for the kids and grandkids to come visit and spend some quality time with the family.
Port Hope
Approximately 109 km east of Toronto, Port Hope is located at the mouth of the Ganaraska River on the north shore of Lake Ontario, in the west end of Northumberland County.

The municipality of Port Hope is home to many cultural and heritage attractions and events. There's a yacht club, Christmas and Santa Claus Parade, the Capitol Theatre, as well as a couple of beaches for yourself and/or the grandkids to enjoy.
Port Hope's nearest neighbour, Cobourg offers a small-town atmosphere, but with plenty to do. Victoria Hall, the town hall completed in 1860, is a national historic site of Canada, and Victoria Park holds The Cobourg Waterfront Festival - an annual arts and crafts event that takes place on Canada Day.
"I see more and more retirees and empty nesters moving East. Areas like Cobourg, Brighton and Belleville are in demand for that get out of the city feel, while many are keeping a downtown condo for city stayovers", Anita comments.
No matter your lifestyle, we're sure there's a great neighbourhood in the Greater Toronto Area for you. To find out more, you can go to REW.ca, search by map or neighbourhood, and set up property alerts or favourite the ones you love.
In case you missed it, check out last week's 'Where to live in Canada: Calgary, a Town for all Seasons'.