From sea to sky and everything in between, Vancouver has a lot to offer. After talking to a few Vancouverites and real estate experts, we put together a list of neighbourhoods to help you find what part of the city best fits your lifestyle. In case you missed it, check out last week's 'Where to Live in Canada: Toronto, a City Full of Little Pockets.'
Downtown Vancouver: Close to the Action
When asked about where he sees young professionals locating in Vancouver, agent Casey Reynolds, from Oakwyn Realty Downtown says: "Downtown Vancouver would be their first choice. When you're talking about Downtown Vancouver, you're talking Robson and Granville Street. Robson is where all the shopping is at, so you're hitting up stores like Nordstrom and Holt Renfrew. You can have a cup of coffee, chill with your friends, and go on a shopping spree - all in one afternoon."
The Granville Street area is where all the most lively bars and nightclubs are found: it is unquestionably the main entertainment district of the city. As with any night-life focused area, you won't hurt for some smaller cafe and late night food options, but there are some other perks to living near downtown Granville. Because you're essentially in the center of the downtown core, you're a five minute walk in either direction to some of the city's best shopping and restaurant options. Plus, if you don't feel like walking, transit options are plentiful.
Yaletown is another central location. Still close to the entertainment district, but at just enough of a remove to feel like a more residentially-focused neighbourhood, you'll find an upscale vibe with no shortage of its own nightlife and dining options. It's a spot "where everyone wants to be seen," Reynolds adds. There are beautiful restaurants lining Hamilton Street with some stunning urban patios that make it a perfect place to be for afternoon drinks and summer dinners."It is all really condensed, everyone is usually on foot, walking around and having the best time." Reynolds continues.
Yaletown and the Downtown Granville areas are both famous for their numerous high-rise condos but mixed in amongst the glass towers are some incredibly charming walk-ups and townhomes. Of course, as with most housing in Vancouver, you're paying a premium for location - but it's a premium that brings a lot of benefits.
Still want to be close to downtown, but after a slightly more affordable, decidedly more hip location? Think Gastown/Railtown. Gastown is famous as a tourist destination for people looking to see what's left of "old" Vancouver, but it's a strong community in itself. There are over 150 restaurants in the area, but you're also close to the extremely-walkable Main street and local gems like Crab Park. It's the oldest part of town, so you also get to enjoy the unique look of brick-lined streets and converted warehouses."There's also a lot of lofts, so it's perfect for those who don't need a huge space and want to live in a trendy area," Casey Reynolds suggests.
Young Couples Living in Vancouver
"Kitsilano (or 'Kits' to the locals) is one of those areas that everyone wants to be. There's definitely a younger and healthier feeling to the neighbourhood." Reynolds observes. We should say! Interesting enough, Kitsilano is the most searched neighbourhood in Vancouver on REW.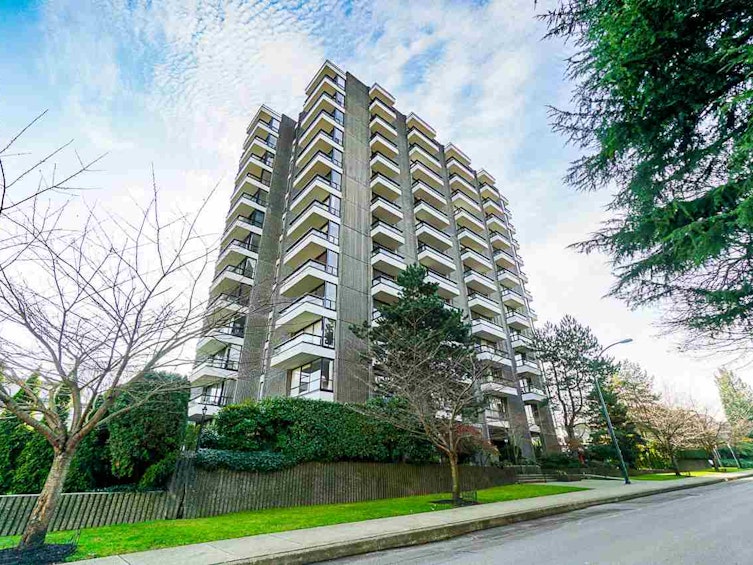 Kitsilano was founded as a beach-adjacent hippie community in the 20th century, and it still holds onto some of that laid-back charm. For anyone looking for high-street shopping and dining, West 4th and Broadway offer block after block of options. But it's in between those high-traffic areas where you'll find Kitsilano's charm: Street after street of beautifully maintained heritage homes, well-kept classic apartment buildings, and more recreation options than you'll know what to do with. And we did mention the beach?

The False Creek area, also known as Olympic Village, is a great, quieter neighbourhood located right by Science World in one of the most recently developed parts of Vancouver. "False Creek has the best beer and wine stores of all of Vancouver." Casey Reynolds adds. And of course, it is a cool spot to go for a walk, bike or run along the Seawall with its spectacular views.
Mount Pleasant, just a little bit further away from Olympic Village, is very pleasant indeed. The area is home to young professionals as well as local artists and cafes all around.
Unlike Toronto and Calgary, Vancouver has a very small Downtown area, which means there are options in the Lower Mainland outside Downtown area for those who don't mind a quick 25-45 min commute in order to afford a place with reasonable square footage. If you look into areas like the West End, South Main, and even the suburb of New Westminster, you'll undoubtedly find some more affordable options, but still be able to easily access the city via transit.

You'll find a lot of older buildings in New Westminster with tastefully renovated apartments that have more square footage compared to Downtown. There's also easy access to transit and New West boasts views of the Fraser River, the mountains, and Alex Fraser Bridge.
Family-Friendly Neighbourhoods in Vancouver
"I see most families heading out to East Vancouver." Reynolds comments. "You get more bang for your bucks. The further East you go, the more affordable it gets."
Langley is also a great choice for those who are looking for a bigger place to accommodate the whole family. It's a charming municipality less than an hour's drive from Vancouver with lots of walking trails, rivers and creeks to explore.
Or if you're willing to go a little farther-east than East Van, there's, Burnaby yet another very convenient location. The third-largest city in British Columbia is close to Central Park and has easy access to the Millennium and Expo line trains. It's also close to Metrotown - a truly massive shopping complex where you can find everything you need, including a movie theatre. But beyond the mall, Burnaby also has some amazing local shops, butchers and restaurants around that give the city a truly unique neighbourhood feel.
$759,000
3 Bed, 2 Bath
1,182 Sq. ft.
Where to Downsize in Greater Vancouver
For Vancouverites that have become empty nesters or are retiring, White Rock and The Okanagan would be fantastic choices. But really, it depends on needs and expectations. Some downsizers want to stay in the city and have quick access to Downtown, Stanley Park, and community centres where they can exercise and enjoy Vancouver's beautiful scenery. For them, looking for a one- or two-bedroom apartment in Downtown West might be the best option.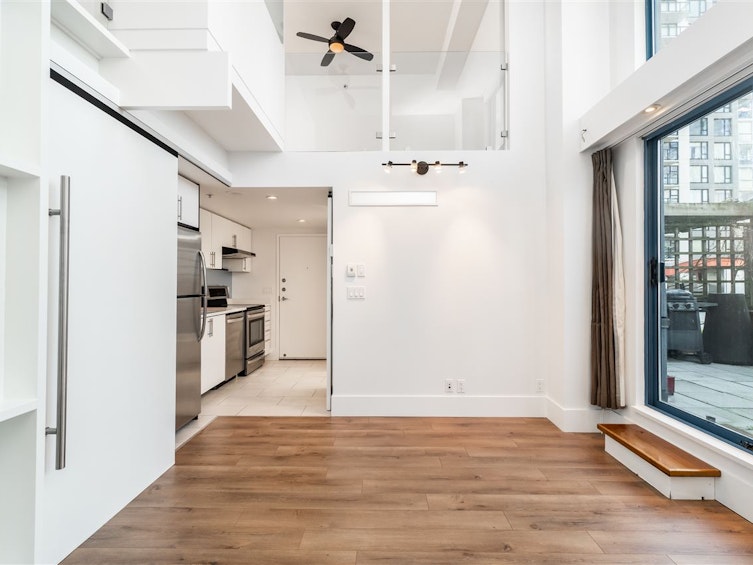 For those who are looking to move out to the country, The Okanagan can be an excellent exchange. Located in southern British Columbia, The Okanagan is one of the warmest areas in all of Canada. It includes the cities of Kelowna, Penticton, Vernon and Osoyoos. It is well-known for its wineries and popular ski resorts located in the steep hills of this wine valley. It becomes quite an attraction during the summer season, with its sandy beaches, and water activities on The Okanagan Lake.
In case you missed it, check out last week's 'Where to Live in Canada: Toronto, a City Full of Little Pockets.'