Beloved local businesses in Mount Pleasant.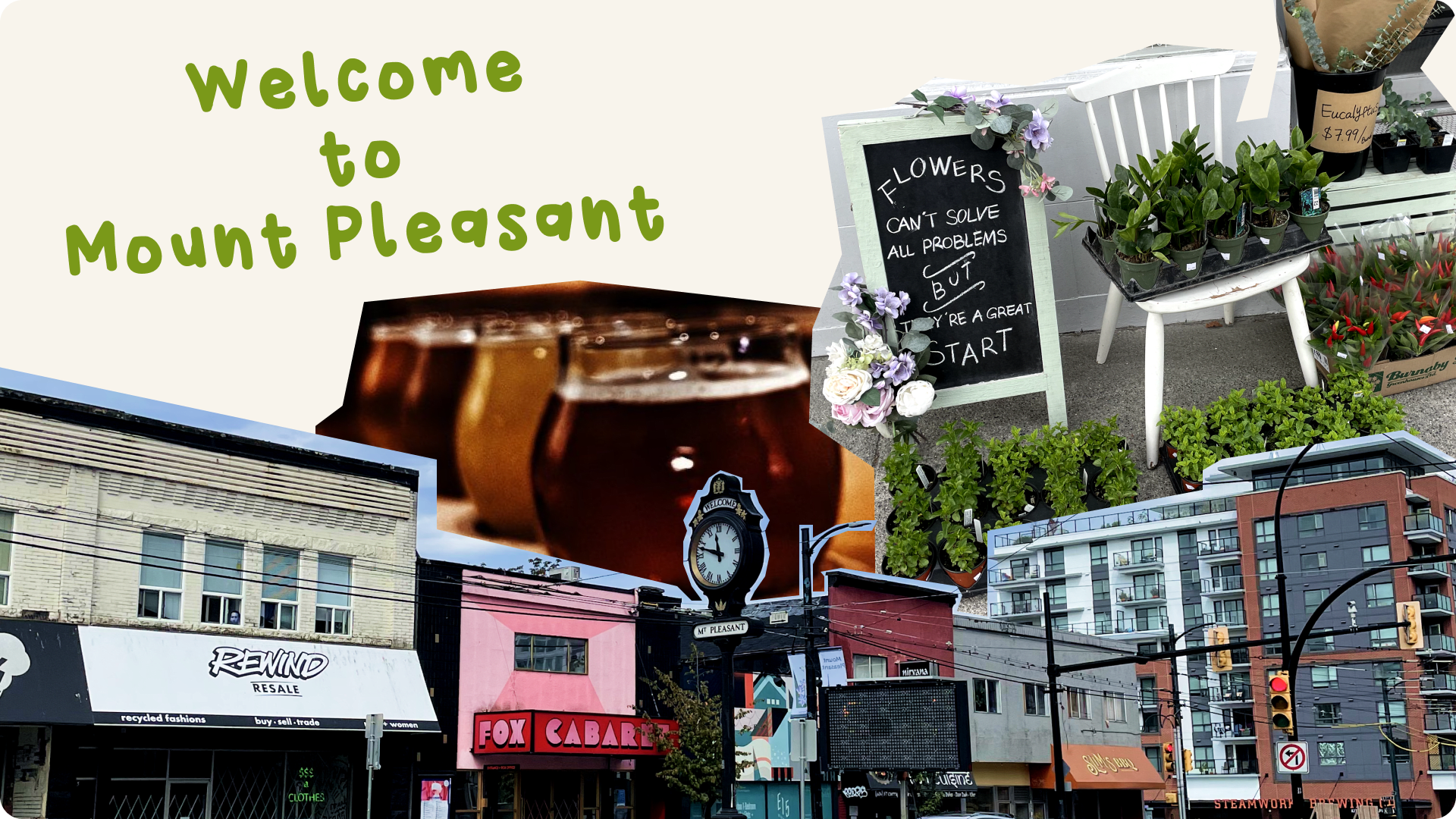 Beloved local businesses in Mount Pleasant.
Neighbourhoods matter a lot. And not just for resale value, either. In their own way, they are alive. They live, breathe, grow and develop. And there's a sense of each of these places, something that's impossible to engineer; a certain feeling that comes from knowing the people in your community, and of feeling like you're a part of it.
If you've never had your butcher offer you a free bag of bones for your dog, or had your barista warmly welcome you by your first name, you're missing out on that neighbourhood that everyone should be searching for. We're here to help you find it.

Pleasantville.
From False Creek to where Hastings, Main and Kingsway all intersect, Mount Pleasant is not just a place Vancouverites love to call home. There's more to it than that. And of course, we could tell you all about the benefits to living in Mount Pleasant. The vibes, the culture, the great local businesses (actually we will be telling you about those below). But maybe we should start with something even more impressive. Something Vancouver residents recently voted on that Mount Pleasant should put at the top of its trophy case.
Mount Pleasant was recently voted the least hated neighbourhood in Vancouver. Take that, Fairview.
Here are a few of our favourite businesses in Mount Pleasant, but be sure to take a stroll down Main Street and visit any of the hundreds of diverse shops in the area for yourself. You're bound to find a local favourite that makes you feel right at home.
But first, coffee.
Trafiq is much more than just our favourite place to grab a coffee in Mount Pleasant. The coffee is excellent, don't let that get misinterpreted here - but it's really the bakery and the friendly folks behind the counter that keeps us coming back.
Located in the Riley Park neighbourhood on Main Street between 26th and 27th Avenue, Trafiq has been serving the fine people of Mount Pleasant since 2011. It's the place for your morning Americano with an extra shot of espresso, but also the place to get a cake for your next party, and definitely the spot to try their most delicious pastry, a Schnecken. It's a stickier, more delicious cinnamon bun. Yeah. Order an extra one for later.

That's a wrap.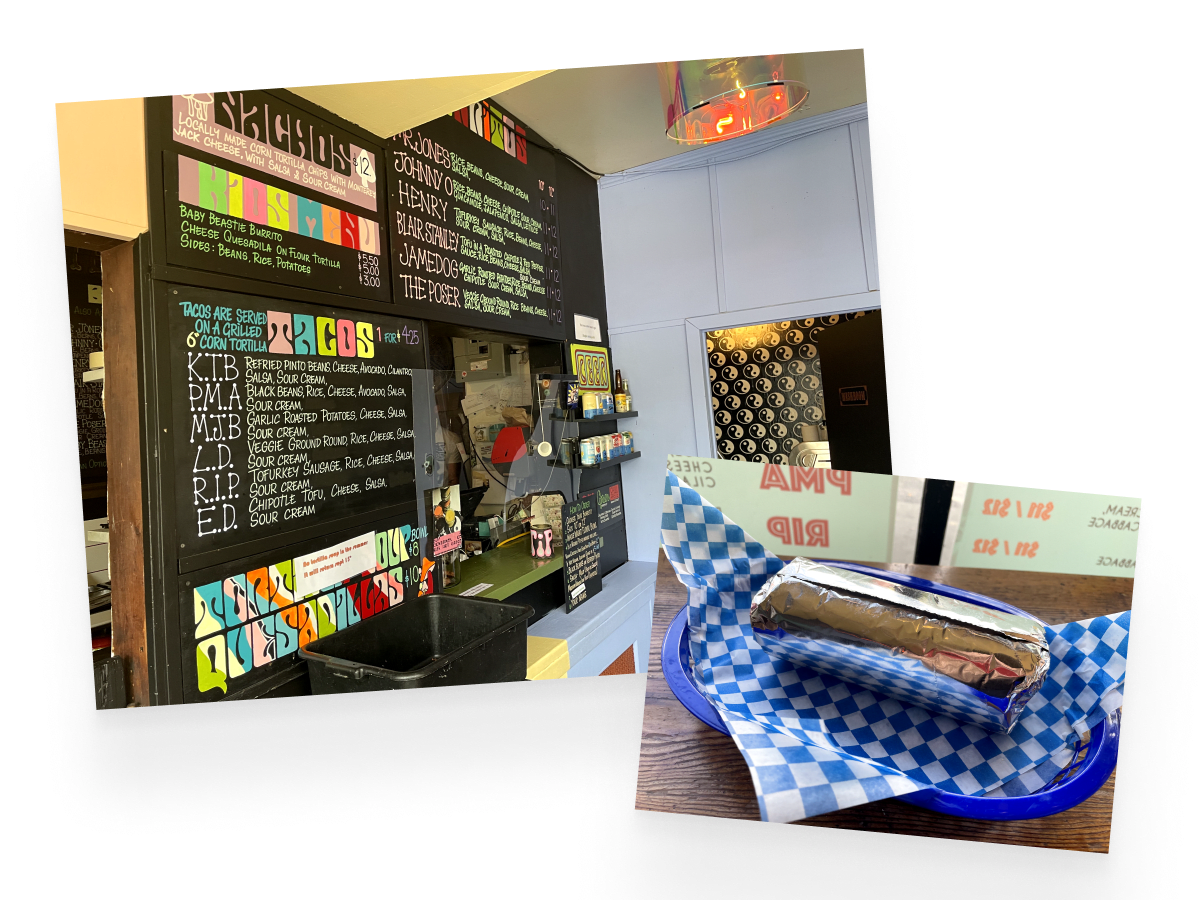 Since 2005, Budgies has been the neighbourhood's favourite grab-and-go food destination. It's hard to miss as you walk down Kingsway, their bright signage and delicious aromas will draw you in without a fight. The food is Vegetarian, done in Tex-Mex style, and loaded with flavour. Try the Jamedog if you love garlic, or the Johnny O if you're a guac fan (and who isn't?).

Stretch it out.
If you've started a family or are thinking about starting a family, Uphoria Yoga has some really incredible offerings to check out. It's Vancouver's first family yoga academy, opening its doors just a few months before the pandemic started. Thankfully the team at Uphoria managed to persevere through lockdowns and now offers classes for prenatal, postnatal, toddlers, kids 3+, teens, adults, families, birthday parties, camps, and school programs - in short, it's yoga for everyone. They might need to trademark that.

Uphoria was voted Vancouver's best yoga studio by Georgia Straight readers if you need another reason to visit. As you can imagine, that's a long list of competition they beat out. Mount Pleasant is lucky to have such a welcoming boutique studio in the area.

Save water, drink beer.
Local journalist Justin McElroy just released his list of the ten best breweries in Southwest BC, and Brassneck Brewery came out on top. This is a true beer drinkers brewery, featuring some of the best rotating taps in the city. There's always something new to try at Brassneck, and it's pretty much always worth ordering a second (or third). As McElroy puts it, "With a lack of any real flaws, nobody puts Brassneck outside their top five — there's so much to like, and it has so few weaknesses, and no other brewery in Metro Vancouver can say that."

In full bloom.
Spring is always in the air at Cream Mint Florist. You'd be hard-pressed to find a greener flower shop in the city. The outside of the shop is always full of special offerings, but it's when you open the doors and step inside that you really enter the jungle. Cream Mint has so much more than bouquets - if you have a green thumb or are looking to add some new house plants to your condo, you've got to check this place out.
Pup cup.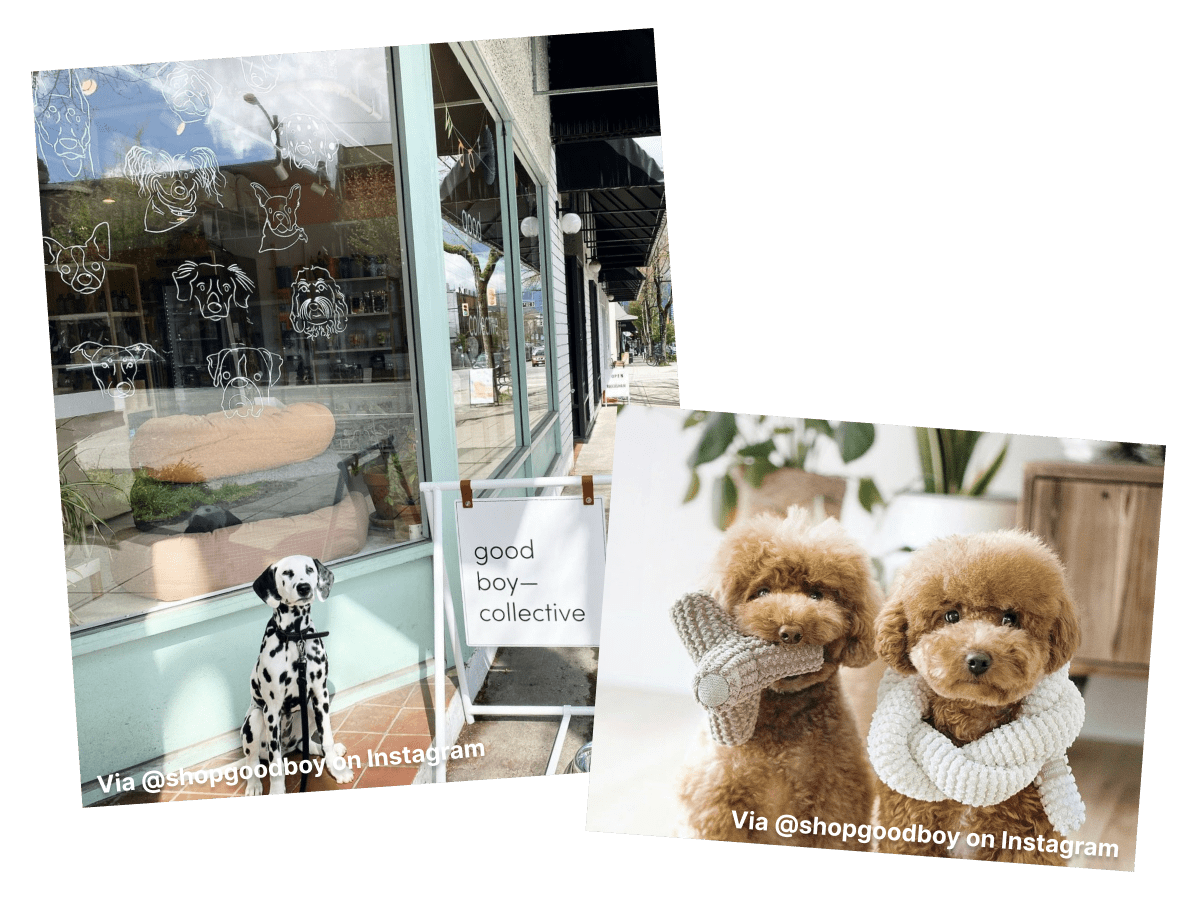 Meet Good Boy Collective. Located at 3633 Main Street, GBC is a modern, fresh take on your local pet store. Yes, they have treats, toys, and dog food, but they're presented in a unique way. Good Boy Collective has a zero waste program, with premium, limited ingredient dog and cat food from Earth Options in Surrey, BC, and bulk treats from Crump's Naturals in Brampton, Ontario. Just bring in your pet's food storage container and fill it up. Trust us, your furry friends are going to love dinner time even more than they do now.
Their website is full of resources if you're looking for information on everything from educational Netflix shows to watch about dogs, to great dog parks and trails in BC.
Go nuts.
Cartems was once again chosen as the best doughnut in Vancouver by the Georgia Straight, so if you're making the move to Mount Pleasant, you know where to go for dough. The staples like Early Grey, Smoked Maple Walnut, and Citrus Glaze are always available, but you should stop in occasionally (frequently) to see which specialty doughnuts are up for grabs. You don't want to miss Blueberry Lavender or Pistachio, do you?

A beautiful day in the neighbourhood.
It's hard to put a finger on what makes a neighbourhood a great neighbourhood. There's a spirit to these places, a meshing of the lives and loves and laughter and losses of all of those who took root there at one time or another. It's places to eat that would never succeed anywhere else. It's local grocers whose produce is only outweighed by their personalities. It's the lives of the people who truly bring the bricks and mortar to life. And that's worth buying into.