You can avoid the rapidly rising land costs bolstering home prices by going for a leasehold property. Here are five current options
Affordability is one of the hottest real estate issues in Vancouver. One way to avoid the wildly rising land value costs in Vancouver, however, is by purchasing a leasehold home. While not for everyone, these houses, townhomes and condos enter the market at a significantly lower price than their freehold counterparts. Though owners will not reap the rewards as land prices maintain their skyward trajectory, neither will buyers be tethered to the high cost of land as they search for their home.
The reason for the value-pricing – and what deters many house hunters from purchasing a leasehold home – is that the buyer only purchases the home, not the land that it's on. These properties can be prepaid or non-prepaid land leases, and can also be strata or non-strata units, so if you are considering buying a leasehold home, be sure to do your research on specific structure of your property and the cost of the lease.
Click through the links for the full listing, where you can see more amazing photos and the details of each house.
As the properties are sold and the listings removed, you will be redirected to see other fantastic Vancouver homes on REW.ca.
$428,600
Seven-bedroom, five-bathroom detached house
4,244 square feet
Leasehold non-prepaid non-strata
Cost per square foot: $101
Almost $3 million. That was the benchmark price for a detached home on the West Side in January 2016, according to the Real Estate Board of Greater Vancouver (REBGV). This seven-bedroom home set on an extra-wide lot is just a fraction of the benchmark cost at $428K and would feature the same proximity to the Shaughnessy Golf Course and Pacific Spirit Park that your multimillion-dollar freehold neighbours enjoy. So popular has this listing been that it hit the REW.ca Top Five-Most Viewed Homes list this past week. The catch? This is a non-prepaid lease through 2064. Though the annual lease payments (pre-2015) were $10,200, they are currently being renegotiated and will increase, most likely by a significant amount.
$659,900
Three-bedroom, three-bathroom townhouse
1,812 square feet
Leasehold prepaid strata
Cost per square foot: $364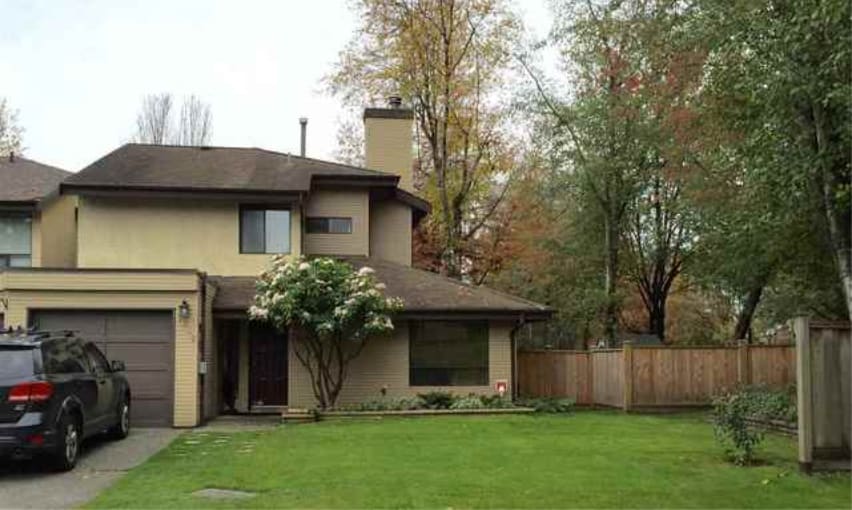 This East Side three-bedroom, three-bathroom townhouse is a gem, giving the feeling of a detached home. You won't need condo-sized furniture in this spacious home that features recently updated kitchen and bathrooms. The open-concept kitchen, eating area and family room is bested only by the amazing south exposed backyard, and this home is only a short stroll to Champlain Heights Elementary School, the community centre and a public park.
$699,800
Two-bedroom, two-bathroom condo
1,814 square feet
Leasehold non-prepaid strata
Cost per square foot: $386
This condo is a stunning, one-of-a-kind, two-level penthouse home with a breathtaking views of the Fraser River, golf course and the Valley. Make an entrance with overheight ceilings in the entry foyer and a staircase leading to the upper level. Natural light fills the airy layout with plenty of space in the living and dining rooms to entertain your guests. When you want to take the party outside, you'll love the huge rooftop deck. The giant loft area can be a perfect recreation room or home office. Hot water heating in the winter and air conditioning in the summer are an added bonus.
$255,000
One-bedroom, one-bathroom condo
441 square feet
Cost per square foot: $578
Leasehold prepaid non-strata
Whoever thought you could own a condo in the West End for $255,000 – even a small one? At a price point that is accessible to many, this light-filled junior one-bedroom condo is just a block away from English Bay. Even at this price, parking and storage are included, and the building has a gorgeous pool and sauna in the well-kept common areas.
$988,000
Two-bedroom, two-bathroom condominium
1,130 SqFt
Leasehold prepaid strata
Cost per square foot: $874
The priciest unit on this list, this leasehold pre-paid strata unit has everything you could want in a Vancouver condo. The bright, spacious top floor unit gives views from two waterfront balconies. The stunning interior was renovated with high-end touches, like engineered hardwood floors and luxe crown moldings. A gorgeous built-in wall unit in the dining room is a showstopper. The huge living space features an open-concept with exposed beams, floor to ceiling windows and a wood fireplace, while the master bedroom has custom-made built-ins for additional storage if the wall-to-wall closets are not enough. If you ever do feel like leaving your new home, Granville Island is just steps away.