Hoping to sell an outdated home? It's worth investing in renovations to increase the purchase price and get a good return on investment
British Columbians are spending thousands of dollars on home improvements projects. According to an Ipsos-Reid survey, 74 per cent of Canadian homeowners have taken on renovations or makeovers on their home.

Most owners who consider major renovations to increase their return on investment (ROI) often think it's the kitchen and bathroom that will fetch the best ROI. It's true that those two rooms, done right, will fetch a higher price for your home but there are other areas that are often neglected, says builder Todd Best, owner of the multiple-award-winning Best Builders, a home renovation and home builder for nearly 30 years.

"A house that looks nice inside will sell at a higher price but above all, it will sell faster," says Best.

Here is our list of seven high-ROI ways to renovate your home for sale.
1) Create a welcoming entrance
First impressions are key to creating excitement, so ensure your entryway is inviting, uncluttered and clean. Most buyers do not like carpet, especially on the main floor. Replace aging carpeting with hardwood, laminate or tile. For the eco-conscious homeowner, go for bamboo and cork, which are really in vogue. That said, hardwood has the widest appeal, is one of the best flooring investments and works for both contemporary and traditional décor. In many homes, the stairs are the first thing potential buyers see inside the entrance, so don't neglect replacing the stair covering if it is old and passé.



2) Concentrate cash on the kitchen
The kitchen is often referred to as the heart of the home. It may seem like a big expense, but an upgraded, attractive kitchen can increase the value of your home by 10 per cent, says Best. So if you're spending $40,000 on upgrading a kitchen in an $800,000 home, you could boost your asking price by $80,000 and come out $40,000 richer. Today's home buyer wants a big, open, modern kitchen with high-quality stainless steel appliances, functional features such as soft-close cabinetry, pantry drawers, nice hardware and lots of windows to let natural light pour in. Adding a breakfast bay is also extremely popular right now and is one of the most desired additions to a kitchen, adds Best.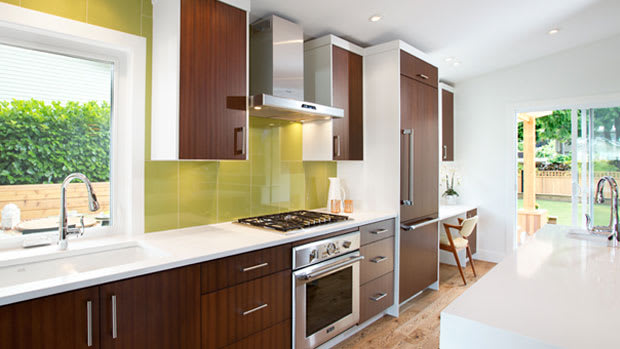 3) Put in new lighting for ambience
Lighting is often overlooked because people don't realize the potential it has to transform a space. You can create a warm, bright and inviting home with great lighting it adds ambience and welcomes guests to your home. Often, new lighting dictates the tone for the rest of the home. Replace fixtures that scream "tired, old and dated" with softer, new, modern or traditional lighting that can make or break an interior scheme.



4) Give it a lick of paint
Don't underestimate the power of a little paint! A fresh coat of paint in key rooms, such as the entryway, living room, dining room, kitchen and master bedroom, will pay big dividends, adds Best. Choose universally appealing neutral shades (think off-white, taupe and soft yellows) and stay away from dark colours, which tend to make a room look smaller.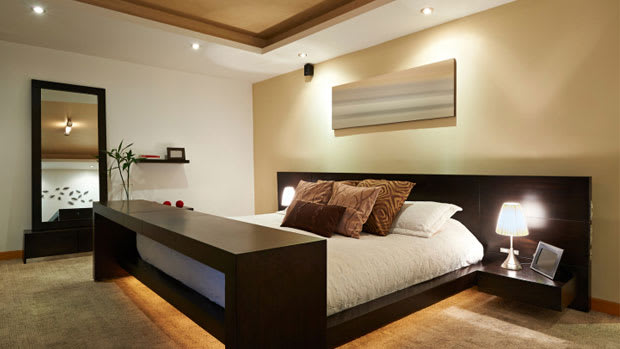 5) Make your guest bathroom great
Best guarantees that one of the first things a woman looks at in a home, besides the kitchen, is the guest bathroom. Update the fixtures, put in a new vanity or mirror, new countertops and cabinetry all simple changes that will make a good impression to buyers. "I always tell my clients to get rid of those old bar light fixtures," adds Best. In addition, if it's in your budget, replace dated flooring.



6) Knock down internal walls
Great rooms are increasing in popularity. Rather than segmented rooms or a formal dining room, many West Coast home owners want one big living-dining room, or even a great room with the kitchen integrated too. It's all about flow, connectivity and spending precious time together. If your rooms are separated, many potential buyers will be mentally adding up the cost of having to do that work themselves. However, a word of caution: tearing down walls means dealing with plumbing, electrical and structural work, which can be very costly so calculate your ROI carefully.



7) Replace inefficient windows
Is your home equipped with aluminum-framed, single or double-glazed windows? If so, replace them as they are costing you dearly in lost heat and a savvy buyer will know this. Energy Star-rated windows can save the occupant lots of money and will add brightness to your home. The number one choice is vinyl windows because they are durable, energy efficient, strong and require little maintenance. There is also a wide selection of beautiful windows to choose from.



In the end, whether you are renovating for your family to enjoy or for resale, remember we work hard and our homes are sanctuaries from the outside world. If building that state-of-the-art gym in your basement or that luxurious Zen bathroom will offer you bliss, then go for it in many cases it can add value later on when you go to sell.