Marcon's eye-catching 38-storey tower, Elmwood, is making waves in Burquitlam
Marcon's eye-catching 38-storey tower, Elmwood, is making waves in Burquitlam: set to become an architectural landmark in the area, it welcomed nearly 100 new homeowners to the community during its Lunar New Year celebrations last quarter - a sign that the award-winning developer is bringing to the market highly desirable, functional, and sophisticated homes.
What is it, exactly, that's making Elmwood such a popular choice with homebuyers? We chalk it up to three main factors:
Purchasing pre-sale condominiums in today's market from a reputable builder/developer often makes sense over re-sale.

Slated for completion Spring 2027, an advantage of purchasing an Elmwood home now means that although you are able to lock in today's pricing, you are not paying today's mortgage rates on your purchase. With economists forecasting the lowering of interest rates in 2024 and beyond, now might just be the time to secure a home before the flurry of the next market cycle begins. If you are looking for a home but your life circumstances do not require you to move in tomorrow, a pre-sale opportunity could be just the thing for you.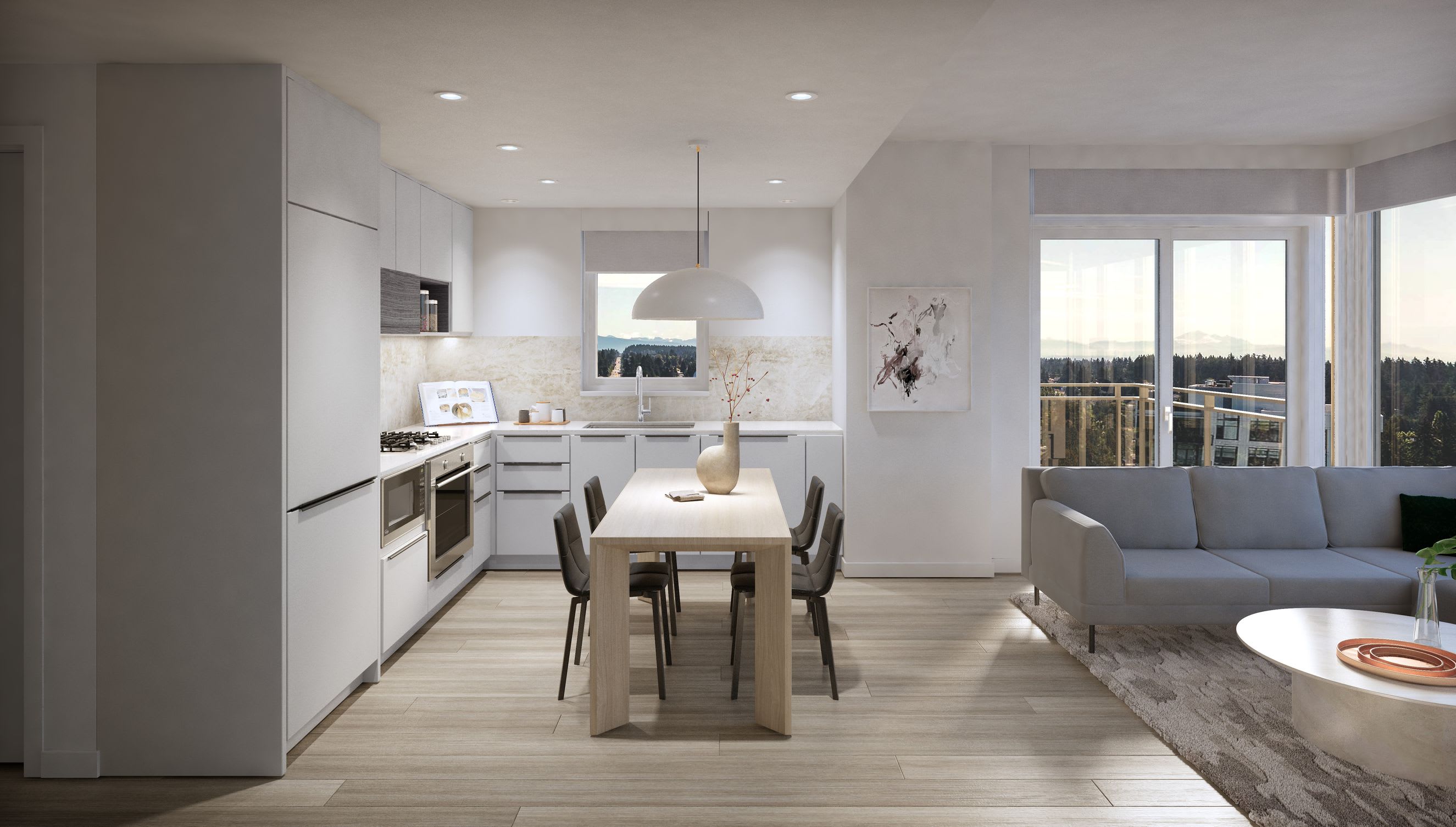 Canada's significant immigration targets over the next several years will continue to constrain housing availability in the Lower Mainland.

The federal government's ambitious plans for immigration in the coming few years are expected to impact Canada's housing market, with a surge of new people seeking a place to live. Securing a home, whether for end-use or as an investment, before Canada sees its population grow by approximately 15% over the next decade, is worth serious consideration.
Elmwood's thoughtful details in its homes and amenities stand out in the market.

Offering one, two and three-bedroom homes – including an innovative 2 bedroom plus studio lock-off suite – Elmwood offers intelligent living solutions, including a built-in millwork wall system in junior and one-bedroom homes that utilizes every inch of space and creates additional in-suite storage. Details like integrated, panelled appliances create a simple and calming aesthetic. "The innovative 2-bedroom plus studio lock-off suite homes, located on the seventh to 29th floors, have been hugely successful," says Chris Harburn, Vice President, Sales at Marcon. "They offer a fully contained studio with a separate entry that is great for in-laws or as a mortgage helper."  Marcon is also committed to nurturing a sense of community in their buildings. The 6th-floor Park Club focuses on wellness-oriented spaces, including a putting green, Zen Garden, and fully equipped fitness centre. The 38th-floor Urban Canopy is the perfect backdrop for entertaining family and friends. It features an indoor-outdoor sky lounge, a co-working space, and a private screening room. "We try to avoid just doing a checklist of amenities … rather, we figure out who will be living here and what they want," says Harburn.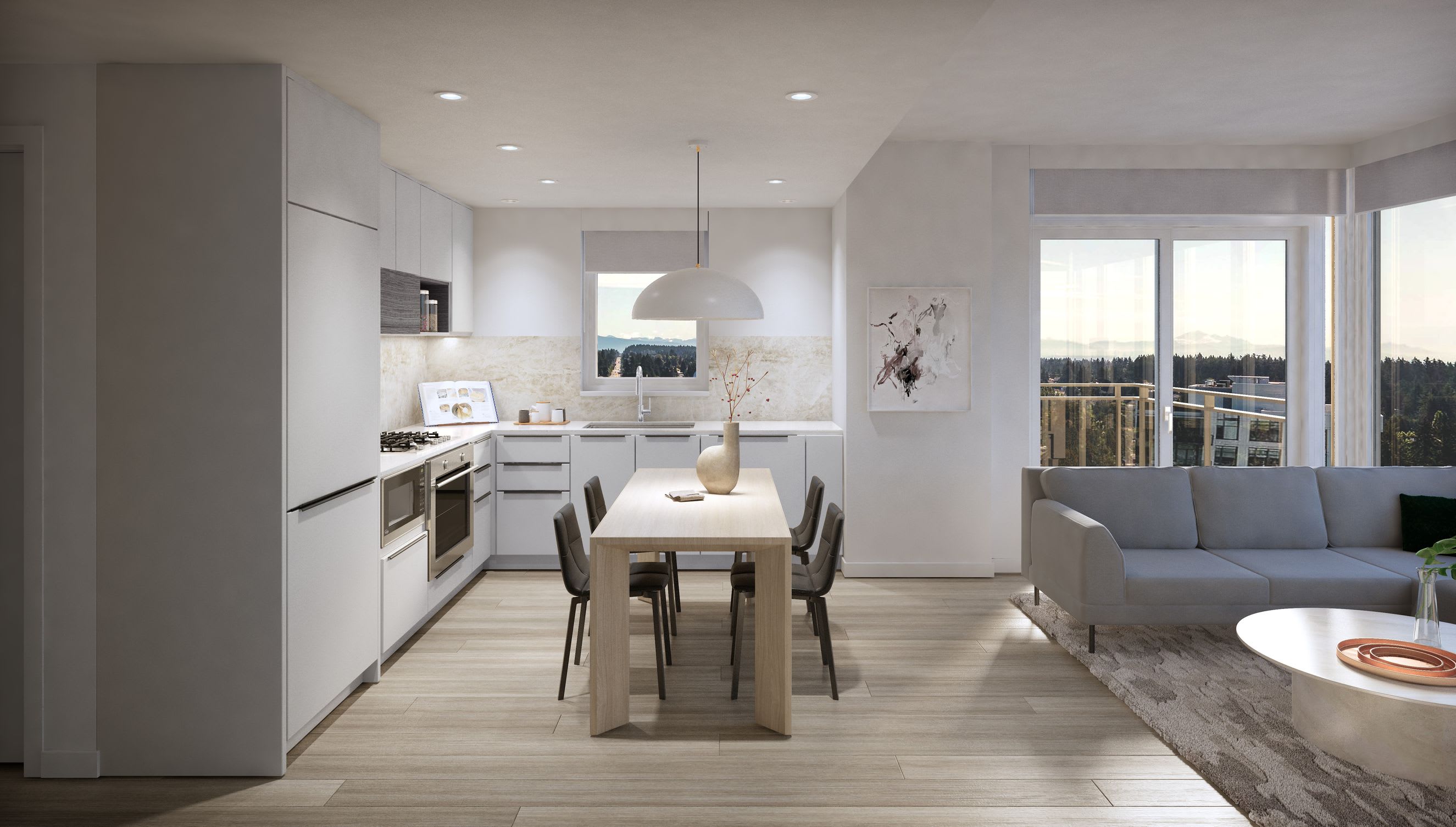 Although more than 200 homes have now been sold at Elmwood, the community offers a great selection of available homes throughout the tower, starting from $522,900.
The Elmwood Sales Gallery, located at 103-567 Clarke Rd., is open daily from noon to 5 p.m. (except Fridays). For more information on available homes and limited-time incentives, call 604-529-8008 or visit marcon.ca/elmwood.