With a Mini on top of the sales office and a red phone box outside, it's clear that the new Dominion condo celebrates the Royal City's British heritage.
New Westminster is on the move. Once it was the capital of BC, and known as the Royal City after Queen Victoria's visit in 1859 to mark its incorporation.

But Victoria became the capital and Vancouver took over as the financial centre. Now, once again, New Westminster is the subject of huge investment.

In 2009, landscape architects PWL Partnership designed the plans to redevelop 4.5 acres of the waterfront of the Fraser River. The plan, says PWL: "Embraces New Westminster's rich heritage while addressing key urban design issues, such as connecting this former industrial site to the community "

With the Victorian red-brick charm of Columbia Street, once known as the Golden Mile, the myriad independent shops and restaurants, and the waterfront redevelopment, New West is in line for a return to its prosperous past.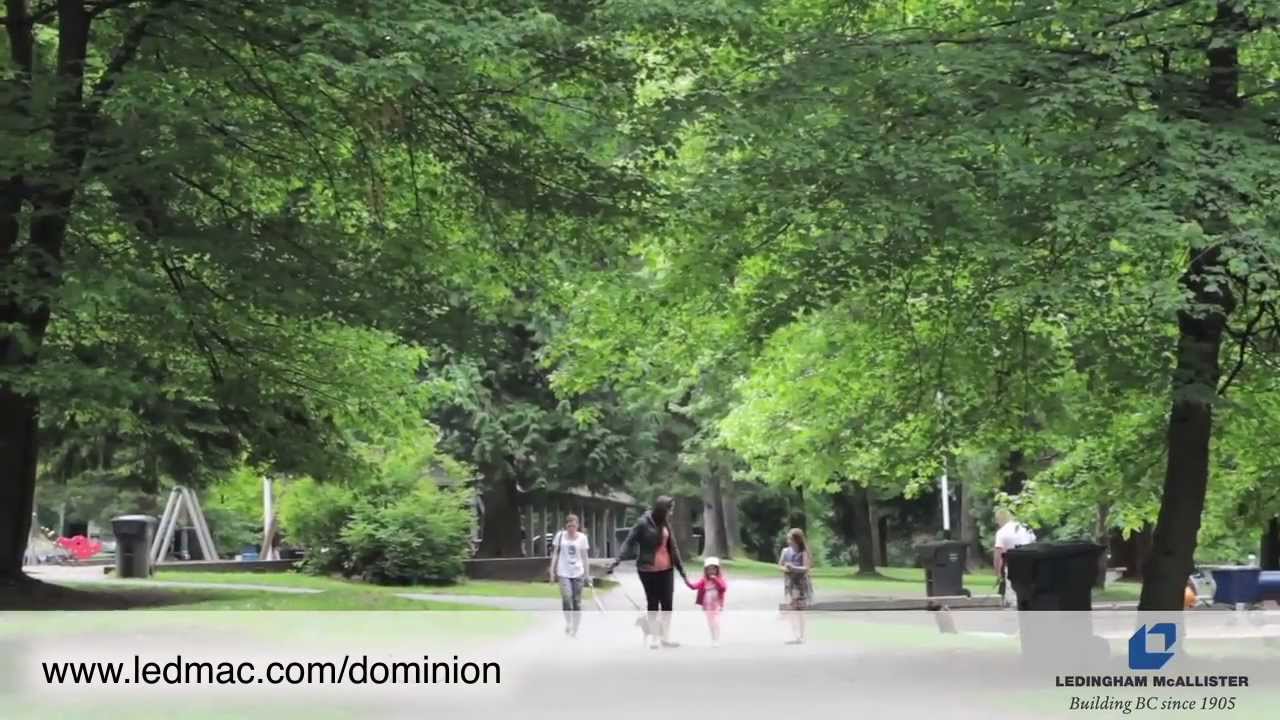 REW.ca spoke Manuela Mirecki and Louise Barbour of Ledingham McAllister about the company's forthcoming development in New Westminster. It's a name that tips its hat to New West's colonial past, as does the logo, a Union Jack flag: British in design, British Columbian in colour.

"We took a fresh look at New Westminster. We think you should too," says Manuela. "A lot of communities are described as the new Main Street, the new Yaletown. But this isn't the new anything, except the new New Westminster."

Given the city's many independent businesses, its central location in the Lower Mainland and its rich history, there really is nowhere else quite like it nearby.

Situated on 6th and Royal, Dominion will face City Hall and Tipperary Park to the north and the river to the south, with the upper floors enjoying views across the Fraser to Mount Baker, and to the Strait of Georgia.

"Typically when you have something with a view it's understood there's the view side and there's the other side. And here that's definitely not the case. If it had been a tower, setting aside issues of zoning, you wouldn't have nearly as many views as 50% of your homes would be facing the sides [east and west]. It wasn't built as a tower so it could be sympathetic to its surroundings," says Manuela.

The architectural heritage of New West will be visible in its construction, with its timber and brick design inspired by the old warehouses. Internally the top-floor homes benefit from canted roofs; the ceilings slope from 9 to 14 feet and have the double windows. But it is in the kitchen where old-meets-new really shines.

Manuela says: "We've taken a heritage style and made it contemporary the penny-round tile backsplash, a new take on the hexagonal style, and the shaker doors with black ironmongery."

There is also plenty of cupboard space, a moveable butcher's block and full size washer and dryer. And the ground-floor apartments will have gardens.

"They will be more like townhomes," says Louise. Landscaping and a sense of arrival (there will be a water feature near the entrance) are things Ward McAllister [President and CEO of LedMac] takes particular pride in.

The target audience is dictated by the city. With an eclectic mix of retailers, restaurants and no big-box stores, the developers are appealing to a philosophy, not a demographic.

Manuela says: "When you build a building like this it is a community in its own right. The common denominator will be those who want or can afford the carefree condo lifestyle. It could be a 25-year-old with help from dad, it could be a 55-year-old, it could be couples, it could be singles."

They're not expecting an influx of Brits because of the marketing, but think it will appeal to people in New West as they're fiercely loyal to their city. Vancouverites initially attracted by affordability could fall for the quality of finishings and New West's charm.

Centrally located in the Lower Mainland, New West has no bridge tolls and five Skytrain stations, and is what Manuela describes as authentic, not contrived: "It's a real mix of working-class origins, BC's resource-based economy, to what it has become as a city. It's quite exciting."

Until recently this community has been overlooked, but now it's undergoing a resurgence. With new investment breathing life into this historic waterfront city, the Golden Mile could glitter again.