Opinion: Extended amortization periods aren't the solution.
Opinion: Extended amortization periods aren't the solution.
Before the onslaught of inflation, the Canadian landscape for lenders wasn't at all peaches and cream. Even with extremely attractive interest rates.
Echoes for more affordable homes have been heard at government chambers across the country, but not enough solutions have been proposed and implemented to help everyday Canadians. Instead, we have stagnation at an urban planning level.

Rising tides.
Unsurprisingly, payments for mortgage debt were at a record-high relative to income before the Bank of Canada took a jab at inflation. Rising rates created a scenario that makes times extremely tough for some Canadians, who are stuck between a rock and a hard place.
View this post on Instagram
A post shared by REW (Real Estate Works) (@rew.ca)
The long way round.
Before hiking interest rates in late 2021, Canada's biggest banks — Bank of Montreal, Canadian Imperial Bank of Commerce, and Royal Bank of Canada — had no mortgages with amortization periods exceeding 30 years.
In November last year, about 31.3 percent of residential mortgage borrowers at the Bank of Montreal extended their amortization periods by more than 30 years, Canadian Imperial Bank of Commerce saw a similar percentage at 30 percent and at the Royal Bank of Canada, it was 27 percent, according to the banks' lenders' quarterly results.
While the trend hasn't taken up a sharp upturn since last year, longer amortization periods are becoming more and more common. And there's a strong possibility that they could become even longer in duration.
BMO, which has 44% of its $142B mortgage portfolio locked into variable rates, saw mortgages with a remaining amortization above 30 years reach 32.4 percent in Q1, for example.

Extending the journey.
Banks are also proposing the idea of extending amortizations to 40 years. This comes as a counter move to what happened in 2008 when the federal government wanted to stave off a U.S.-style mortgage meltdown, when they eliminated the 40-year mortgage, keeping the maximum at 35.
Across the pond.
Canada isn't alone in thinking about an extension. The UK's financial regulators granted a license to the lending firm Perenna last year to allow it to offer 30- to 50-year fixed-rate mortgages.
The idea of having a much more extended amortization period reaching half a century was suggested by British Prime Minister Boris Johnson before his resignation last year as a solution to housing affordability challenges. But this might not be a great solution. The longer it takes to pay off a home, the more money you'll pay towards interest and fees.

Slow it down.
Jova Xu, a Realtor at Jovi Realty, told me that this will also mean that Canadians will build their equity at a much slower pace, keeping them debt-laden. We already have a case study at hand, in California. As far back as 2006, California allowed a 50-year amortization period, and that didn't solve any housing problems. According to the American Community Survey data from the census, California's homeownership rate is at 56%, the second lowest right after New York. California has proposed to help first-time home buyers who can't afford a down payment the opportunity for partial ownership with the state, but it remains to be seen whether this will help address housing affordability.
Outside the box.
People looking for solutions often think of Tokyo as a model that could be replicated. An article by the Financial Times described Tokyo as the "land of rising home construction but not prices." Sounds pretty fantastic.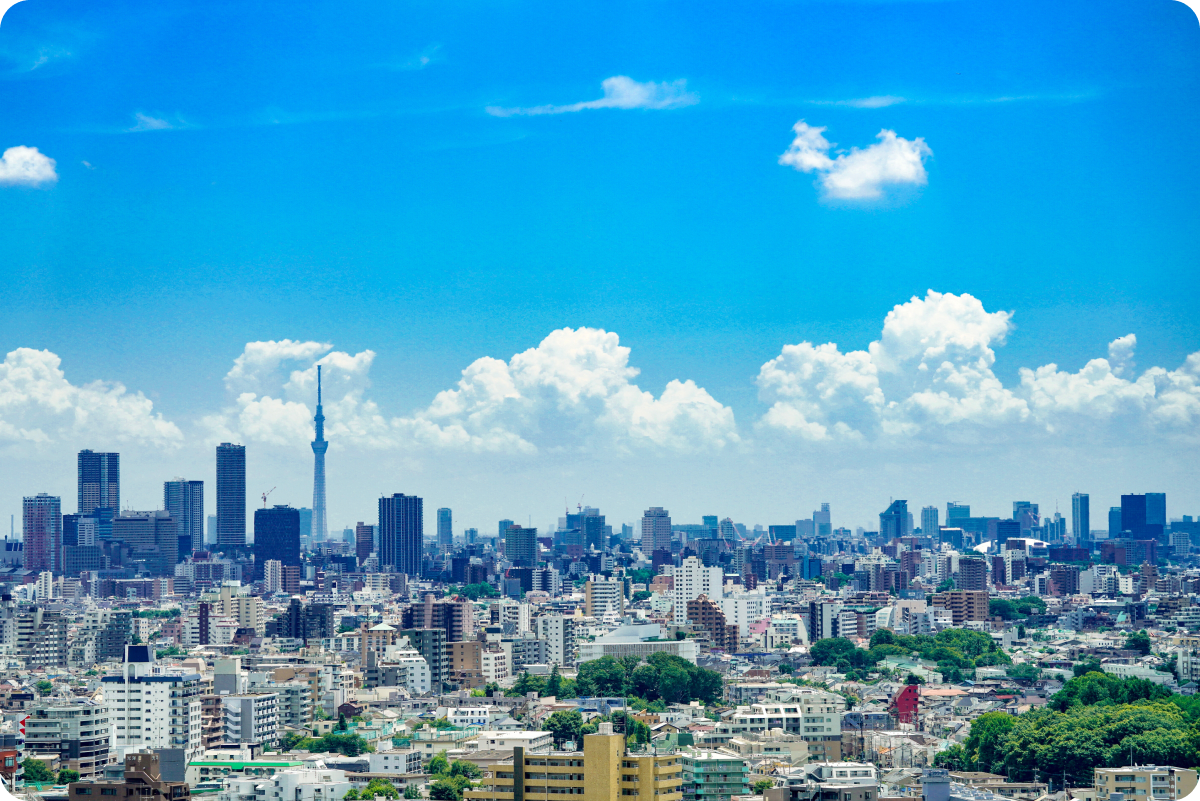 But of course, if Canadians, especially Vancouverites and Torontians, accept the changes that Tokyo made, they probably need to bid farewell to large single detached homes - plus a massive shuffle in municipal politics. For Japan, housing regulations are set at national levels, which can help politicians overstep NIMBY (not in my backyard) concerns that arise frequently at the local level of politics.
Currently, options for individuals with sky high mortgage rates are few and far between. Yes, Canadians can try to negotiate with their lenders to bring down their mortgage rate or increase their amortization period. But this isn't the fix that most Canadians need. It's not a pretty picture.
According to Beata Caranci, Chief Economist at TD's recent report, consumers are "somewhat desensitized" to higher interest rates in the face of traditional economic models not making coherent sense.
This should encourage Canadians to wake up and say no to the introduction of extreme economic policies. Yes, if you want to know what extreme economic policies look like, don't look further than our home and native land, 'Oh, Canada.'