Clarendon Heights
Nestled on a quiet street just off Kingsway, find a collection of 47 boutique residences developed by Fully homes.
New Condo, Townhome, and Single Family Home Developments in Delta
There are 2 developments for sale in Delta. Find development details, floor plans and features & finishes for each new home.
Viewing 2 New Developments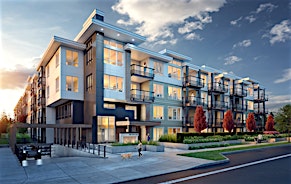 1875 Tsawwassen Drive North , Delta
Ladner Rural
62 Units | 3 Storeys | Year 2020
Condo