Whether it is the bilingual nature of the city, the vibrant cultural scene, the vast countryside or the colourful suburbs, Canadians are finding a place to settle in the National Capital Region. Often referred to as a microcosm of Canada's culture and diversity, Ottawa has demographically diverse populations and pocket communities which offer something for everyone. We've talked to local experts and selected the best neighbourhoods based on different buyer needs. But before we jump in, make sure to check out last week's 'Where to Live in Canada: Edmonton, The Gateway to the North.'
Young Professionals Thrive in Trendy Communities
Whether it is an apartment, condo, townhome, or single-family dwelling, for young up-and-comers, the budget plays a key role. So does accessibility to transportation and proximity to a vibrant nightlife. The new Lite Rapid Transit made its debut to Ottawa's transportation network this fall and with it a new sense of connection to the burbs and accessibility to the downtown core.
Sandy Hill is found in the more historic area of Ottawa, just east of the downtown core. It was once one of Ottawa's prestigious neighbourhoods. Today it offers affordable living close to Ottawa's downtown core. The area is home to parks and a vibrant nightlife.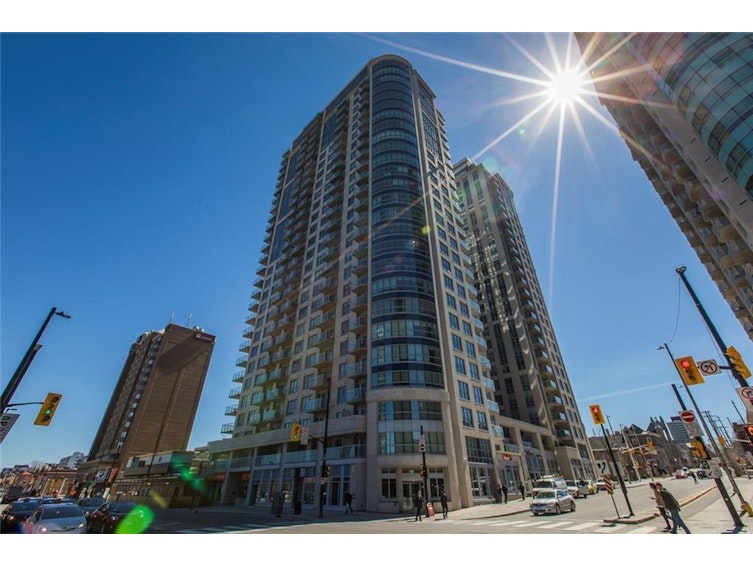 Within a stone's throw of Sandy Hill, The Byward Market, with its colourful farmers' market is a possibility, if budget allows. There is a rousing nightlife, trendy cafes, restaurants and artisanal shops.
If being able to work, live, and play in your own neighbourhood is a priority, Centretown might be a good choice. You don't have to go far to enjoy the outdoors, stores, and restaurants. It's within walking distance of city attractions and events. The neighbourhood is considered the "urban heart" of downtown Ottawa.
Couples Settle in Revitalized Neighbourhoods
Erin Field of Remax Absolute Realty suggests young professionals with a healthier budget and those who have a dual income and no children look to areas like Westboro, New Edinburgh, and Wellington Village.
"These areas are walkable, close to transit and the LRT, and have the right fit for this demographic who might have a larger budget," says Field. Two incomes always go a little further than one!
New Edinburgh is full of historic charm and located east of downtown in the Rideau-Rockcliffe neighbourhood, which is the most prestigious community in Ottawa. It is perfect for those who enjoy the city but want to live in a more residential setting. It is located at the junction of the Ottawa and Rideau Rivers. It is a close-knit community with a dynamic neighbourhood feel. Big trees, historic homes, and large yards dot the landscape. New Edinburgh offers a chance to live in an upscale neighbourhood which reflects the national capital region's allure.
Westboro is an up-and-coming neighbourhood located along the Ottawa River. Scenic Island Park Drive defines Westboro's eastern border, while the Ottawa River is to the north. It boasts more than 200 shops and restaurants. It has an urban village feel and features trendy retailers, pubs and coffee shops. It is one of the coolest places to live for those professional couples with busy lifestyles and a little extra budget who want to capture the Ottawa experience.
Wellington West is a walkable district with quirky art shops, craft breweries, creative boutiques and restaurants. It is often referred to as Wellington Village and reflects a trendy culture-rich community. There is live music at local venues and edgy shops. Since it's gentrification, Wellington Village has become the "in" place to live for many young professionals with dual income and no kids and offers a range of higher-end options.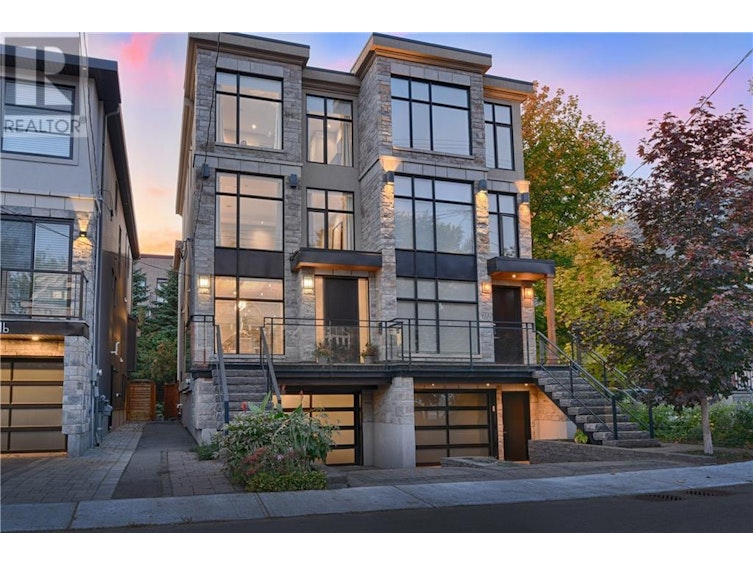 Families Find Affordability and Green Space
For couples who are starting to grow their families, Ottawa has an abundance of options. Although the city has expanded to a million people, it retains a family culture. Communities around the National Capital Region cater to this family-friendly vibe.
"Alta Vista is great for families with a healthy budget," says Field. It is a perfect place to settle for those families who want to be close enough to downtown activities but desire more space and a family environment in which to raise their kids. It's true you might need to drive to most amenities, but Alta Vista puts homeowners just moments away from bustling Bank Street. There are spacious parks, great schools, friendly neighbourhoods, and it is a safe neighbourhood. Many hospitals are in the area, including the Children's Hospital of Eastern Ontario. Although it is an older neighbourhood, there are new condos that are perfect for new home buyers, as well as renovated homes to suit today's living styles. It is more pricey than other options but not beyond reach.
When most people think of Ottawa, they immediately think of downtown with its parliament, grand museums, galleries, and government buildings. The communities in the suburbs offer more affordability in family neighbourhoods.
Barrhaven is located just beyond the greenbelt to the south. It is surrounded by farmland and green spaces. Barrhaven offers all necessary shopping amenities, entertainment venues, and good schools. There are single-family homes, condos, and townhomes depending on budget. It is further away from downtown so consider commute times if working in the city.
Kanata is located west of Ottawa and offers residents everything they need – big shopping districts, businesses, and many school choices. It houses Ottawa's strong technology sector and a large Department of National Defence campus, which means Kanata is a great bedroom community in which to settle. Condos, townhomes, older neighbourhoods and plenty of new builds suit every lifestyle and budget. It has many family-friendly entertainment venues including one of the largest theatres in the city. The Ottawa Senators call Kanata home and their venue is host to concerts and large events. Kanata also has a rec centre, golf courses, brew pubs, and large conservation areas and trails. You can eat farm-to-table from the local Kanata Farmers Market from May to October.
Twenty years ago, Stittsville was farmland and most known for its flea market which brought visitors from all over. Today, the town's landscape is almost unrecognizable, yet retains the small village culture. Located west of Ottawa and hugging the community of Kanata, it's a reflection of suburban family living in the National Capital Region.
It is growing at an alarming rate. The home options vary and include new builds, townhomes, and older homes. It has its own main street complete with shopping district and its proximity to Kanata means all the amenities are nearby. There are great schools, safe neighbourhoods, and lots of green spaces and parks.
Empty Nesters Have a Multitude of Choices
When it comes to empty nesters, Ottawa has plenty of choices. "Depending on how active or what interests are important, empty nesters can find a good fit pretty much anywhere in Ottawa and the suburbs," says Beaumont.
Erin Field of Remax Absolute Realty is a Seniors' Residential Specialist. She says, "Empty nesters and also seniors are primarily looking for condo-living," and Ottawa has much to offer in this regard. If looking to maintain an urban living, then look to the north end near Woodroffe and stay away from Centretown which tends to cater to the nightlife.
"If empty-nesters are looking for new condos then Kanata, Barrhaven and Stittsville offer affordable choices outside the bustle of the city," adds Field.
Colleen Lyle realtor with Colleen Lyle Real Estate Inc Brokerage, says the current hot market item is the low-rise condo buildings being built throughout the city. These condos have a maximum of four units on each floor, so each is a corner unit. They come with heated garages and elevators. They are also affordable and offer low maintenance to the empty nester who still wants some space for family visits but incorporates the convenience and amenities of condo life.

Kanata is a prime location for these builds. They are strategically built near transit and shopping areas. If looking to be closer to outlet shopping and entertainment options, Kanata offers townhomes and smaller bungalows with less upkeep.
If more open space is a higher priority, then outlying communities such as Carp, Carleton Place, Almonte, Dunrobin, and Constance Bay would be great places to start your search, adds Beaumont.