Not only is Peachland blessed with wonderful summer weather, but beautiful winters as well. This charming town has always been seen as a perfect place to visit.
Not only is Peachland blessed with wonderful summer weather, but beautiful winters as well. This charming town has always been seen as a perfect place to visit. Centrally located between two popular ski hills - Big White Ski Resort and Apex Mountain Resort, Peachland offers small-town quaintness with great amenities - unlike anywhere you've ever experienced in the Central Okanagan Region.
You don't have to convince Chris Giesbrecht and his wife Sherise Divine about Peachland's numerous charms. "We have family who lives in Peachland and eventually that's where we want to retire," says Giesbrecht.
With that in mind, recently the couple looked at a few different projects in the area. Ideally located on the hills overlooking Peachland, with stunning views of Okanagan Lake, Somerset Reach ticked all of the couple's boxes.
"By far, Sommerset Reach was the best for us," says Giesbrecht. "The location is great; the townhome renderings were gorgeous and we really liked dealing with the whole team."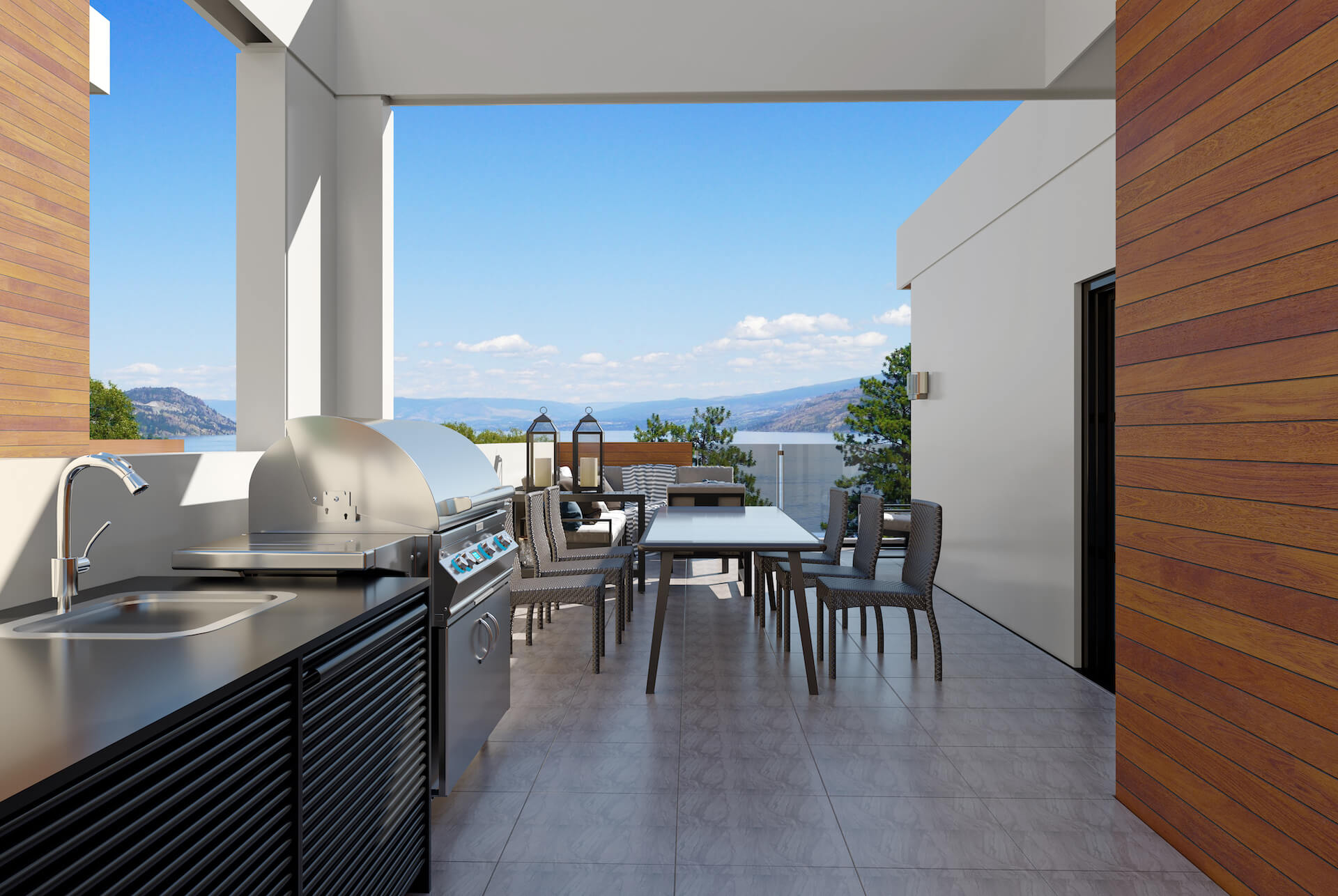 The couple purchased a two-bedroom walk-up with a 315-square feet rooftop deck and outdoor BBQ kitchen centre. "All of the homes at Somerset Reach come with its own elevator… that was also very enticing," says Giesbrecht, adding his parents will live there until they retire. "The building, the location and the interiors are all absolutely beautiful."
The couple's sentiments are echoed over and over again by people who have already bought Phases one and two – which both sold out quickly. Conceived by New Town Architecture, the eye-catching contemporary architecture houses 56 four-level luxury townhomes, ranging from two- and three-bedroom homes with flex space, showcased by 35 walk-out and 21 walk-up designs.
Phase three offers 13 townhomes, all of which come with their own elevator and private side-by-side double car garage. The walk-out homes are 2,700+ finished interior square feet featuring three-bedroom plus flex room; while the 2,000+ finished interior square foot walk-ups are two bedrooms. All units have a private master bedroom floor with breathtaking lake view rooftop patios.
"The way we designed the site means that everyone gets a good view and nobody has to look at anybody else," says Norris Boyd, founder of BoydWilson LLC. "The topography of the site means that from every rooftop terrace, you do not have anything in front of you except the view of the lake."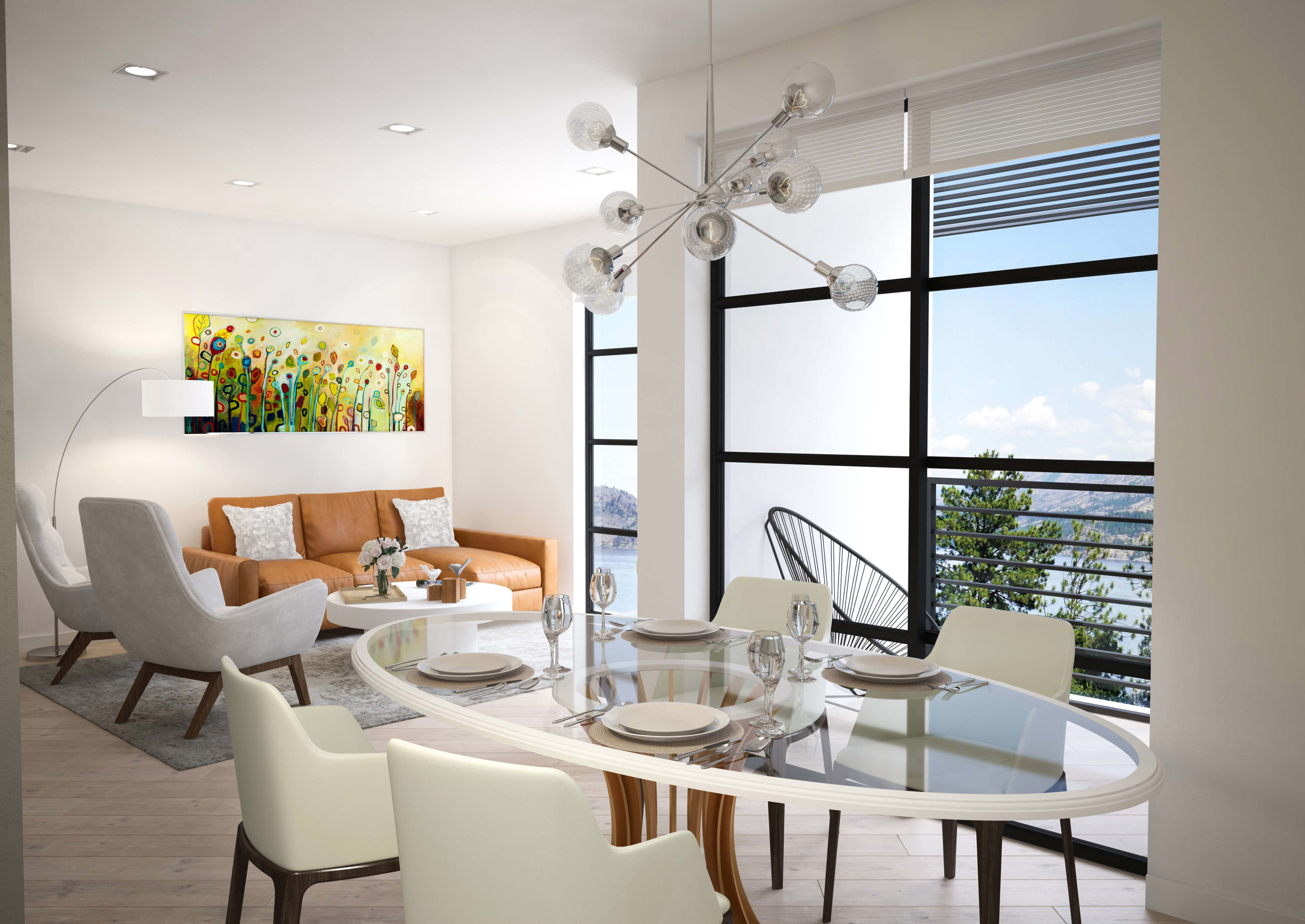 Somerset Reach homes' open-concept kitchens are highlighted with islands/peninsulas with bar stool seating, KitchenAide stainless steel appliance package, including a gas stove with electric oven and French door refrigerator, timeless Shaker style cabinetry in your choice of White, Grey or Nautical Blue as well as quartz countertops.
Each home presents wide plank textured engineered hardwood in living areas, expansive windows, sophisticated bathrooms with floating vanities and master ensuites with elegant porcelain tiles covering the floor and walls of the semi-frameless glass enclosure shower, and heated floors. A tankless hot water system and the highest energy-efficient multi-zone natural gas furnace and air conditioning round out waterfront living at its best.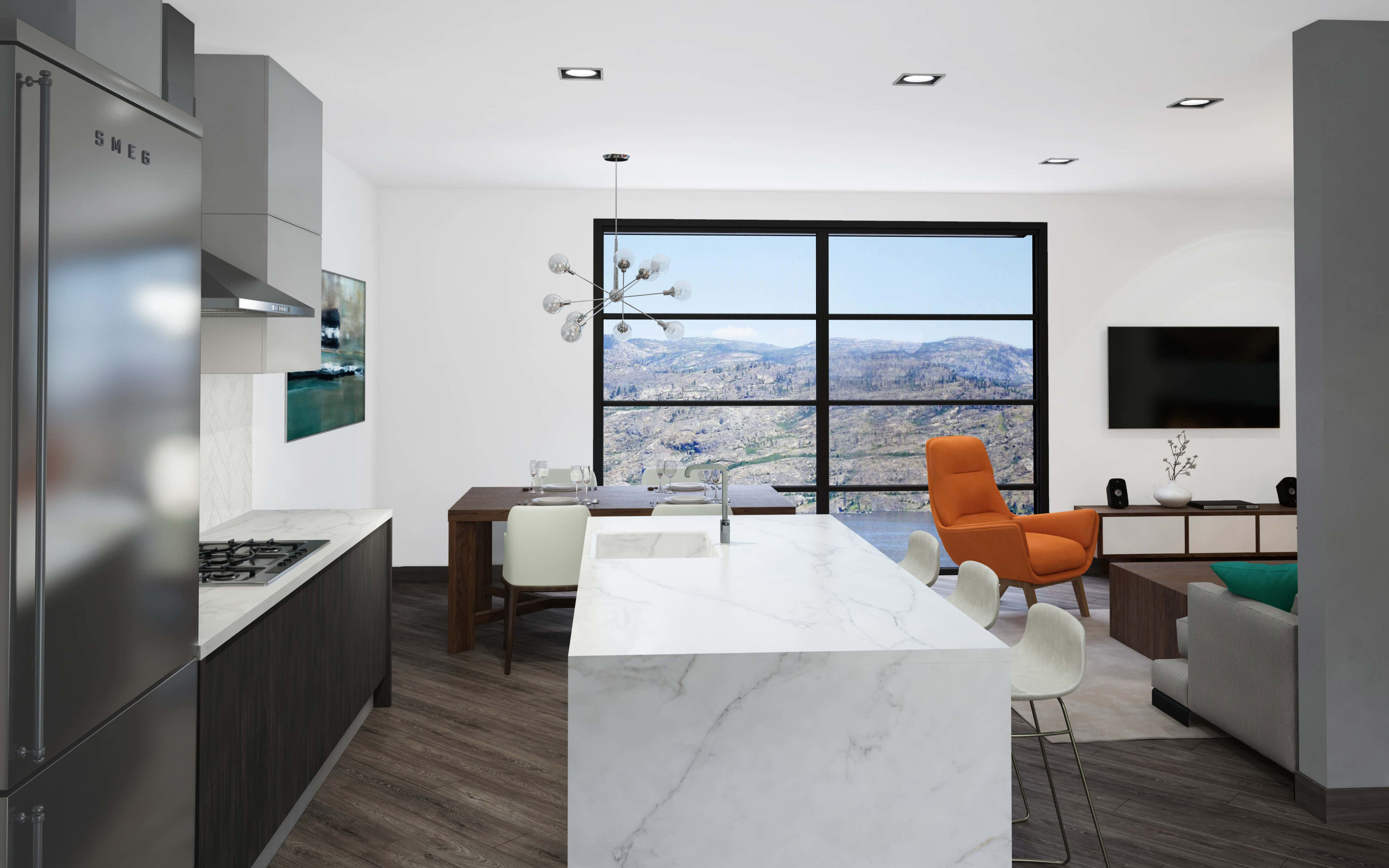 Somerset Reach is an easy 10-minute walk away from Peachland's 11KM waterfront boardwalk, beaches and the quaint downtown core with its great waterfront restaurants, shops, marina, farmer's market and services.
The Somerset Reach Presentation Centre, situated at 5976 Princess St., Peachland, is open Friday to Sunday 12-4 or by appointment. To register or for more information, call 250-258-0111, email [email protected] or visit somersetreach.com. Prices are $1.3 up to $1.6. Completion for Phases one and two is late fall/ early winter 2022, while Phase three is set to complete in summer 2023.