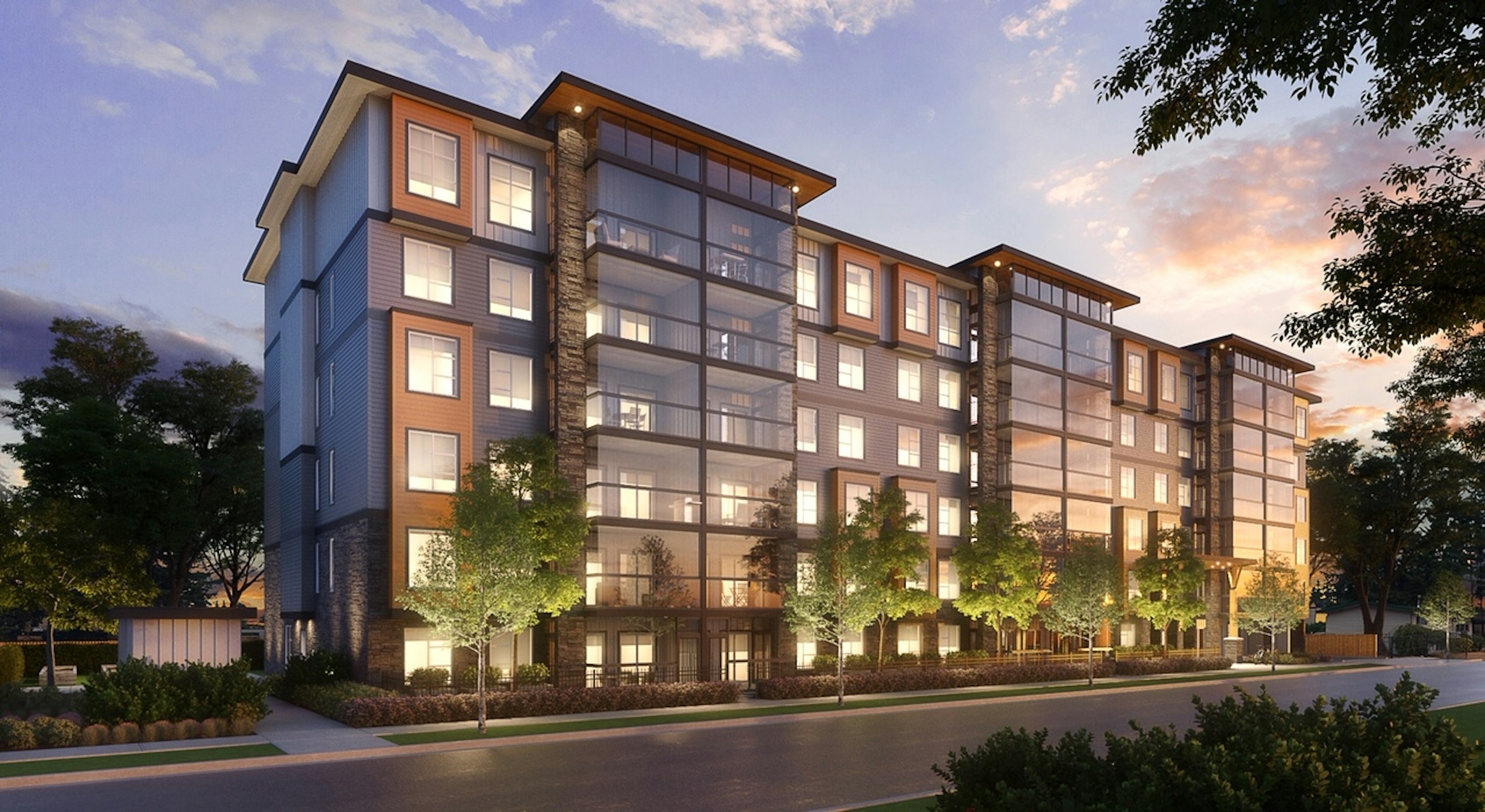 In the heart of Abbotsford, Terrazzo features Solarium decks to give you that extra living room. It is close to shopping, dining, schools and amenities, yet on a quiet street.The building features a fitness studio, meeting room, dog park, community gardens and garden plaza.
Turn your balcony into a space of your dreams – a great place for parties, hobbies, a miniature garden, reading a book, or just relaxing. The fully retractable Lumon balcony glass and terrace glass systems transforms your unused balcony or terrace in...
Show More
Turn your balcony into a space of your dreams – a great place for parties, hobbies, a miniature garden, reading a book, or just relaxing. The fully retractable Lumon balcony glass and terrace glass systems transforms your unused balcony or terrace into a solarium where the changing seasons can truly be enjoyed, imagine the possibilities for extending the entertainment season.
SOLARIUM BALCONIES
Spend more time outdoors in comfort and style.
Windows are easy to use and are constructed with high quality materials that require little maintenance.
Enjoy the protection from wind, rain, and UV rays.
Your balcony can be used year-round.
Provides added safety for kids and pets.
Enhances the security and privacy of your home.
Glass balconies add acoustic and insulating value.
Natural gas BBQ outlet, so, no propane bottles are needed.
LIVING SPACES
Nine foot ceilings on floors 1-5 and ten foot ceiling on the top floor for the open feeling (bathrooms may have some lower ceilings).
Functional open design to the kitchen allows for interaction with your guests.
Free internet and TV for a year with Telus allows for some cost savings.
Double sliding patio doors open up to the solarium deck to increase your livable space.
Flat screen TV backing so it can be easily hung.
Wide plank laminate flooring throughout with tile floors in the bathroom. Choice of two colors.
Wide baseboards throughout suite.
All suites include window blinds.
In suite stacked front loading Samsung white washer and dryer.
Ground floor units have their own yard areas with access from their enclosed balcony.
KITCHEN
Four choices of extended height cabinets: all high gloss white, all high gloss grey, light or dark wood bases with high gloss white upper cabinets.
Flat panel high gloss cabinets with soft close drawers.
Handle free upper cabinets and drawer pulls on lower drawers.
Three choices of Quartz counter tops.
Samsung Stainless natural gas convection oven with front controls.
Samsung Stainless fridge (French doors and freezer drawer) with exterior filtered ice/water for extra storage and convenience.
Samsung Stainless Microwave hood fan to save storage space.
Samsung Stainless dishwasher Full-height tile back splash for easy cleanup.
Deep stainless kitchen sink with built-in sprayer faucet.
Option to install pendant lights.
Peninsula counter maximizes counter and storage space and make a great eating area on the extended counter.
BATHROOM
Elegant bathrooms include a contemporary floating high gloss flat panel white vanity with quartz countertops.
Oversized one by two-foot tiles.
Large mirror with lighting over the sink.
Dual flush water saving toilets with sleek sides for easy cleaning.
Five foot shower in ensuite with frameless glass door and large format tiled walls.
Bathtub in second bathroom with tiled walls and curved shower rod.
WELCOMING EXTERIORS
Real Stone column extending up 6 stories.
An attractive building helps keep its value.
Covered entrance way with large timbers to get you out of the rain.
Visitor bike racks near entrance.
Hardie board siding for long life. This siding is concrete cement board and is durable, long lasting and low maintenance.
AIR QUALITY AND CONTROL
Hallways are pressurized by a rooftop heating unit, so they are kept at a comfortable temperature year-round. This also prevents odours from your neighbours going into the hallways.
Fresh air to the units is provided by the rooftop heating unit so the fresh air entering your unit is neither hot in the summer or cold in the winter. This give energy use savings.
Ducts and upgraded plugs are provided so that you can purchase you own personal AC units if desired.
TECHNOLOGY
Communications outlets in kitchen, bedrooms and living rooms.
Two USB charging ports are provided in the bedrooms and kitchen eliminating ugly adapters all over the place.
Built in night light in the living room so you can see at night without waking the whole house.
DESIGN AND CONSTRUCTION
Double high-speed elevators down to parking for less wait times.
Oversized energy efficient Low E windows to reduce sound and save energy.
Floors use 11 7/8" engineered floor (quiet floor with a 7/8" plywood and 1 ½" of gypcrete (a concrete like substance).
Ceiling has 5/8 drywall mounted on sound-bar channel and insulation which help reduce sound transmission between floors.
Walls between suites are built as double walls with 2 layers of 5/8" drywall or a layer of wood under drywall and insulation in between to reduce sound between units.
STORAGE
Storage rooms are provided in many units. All units get their own secure 4'x5' storage locker in the parkade at no extra cost.
Secure bike parking is also provided in the parkade. Bike and storage areas are monitored by security camera.
PARKING
Most suites come with TWO parking spots (first come basis). This provides excellent resale value.
Covered visitor parking separated with gate from secure resident parking. Well lit by LED parkade enhances your safety.
AMENITIES
Social/Meeting room and veranda with barbeque outlet on the main floor. This will be suitable room for council meetings as well as a quiet reading or relaxing area.
Fitness Room in the parkade so there is no issue of noise to the residents. It will have weights, pullup bar, punching bag, yoga area with mirror, elliptical bike, spin bike and rowing machines to meet a variety of workout types. It will have large viewing window from elevator lobby for security.
Dog area outside is provided for exercise and playtime for your favorite friend.
Show Less