Back
Intermediate Data Engineer
Vancouver, BC
April 27, 2021
Real Estate Works
REW started as one of the largest Real Estate Newspapers of its kind anywhere in the world, circulating more than half a million copies, each with hundreds of pages, every week across Vancouver.
Today, REW.ca is the best real estate search platform in Canada, and the leading marketplace in BC with an audience twice the size of its nearest rival. It has grown by offering people simple, effective home search, augmented with relevant real estate data to empower better decision making.
But REW is more than REW.ca, it's a team of creative people, driven to improve the property process, one digital experience at a time.
Vision for the role
Data is at the heart of everything we do at REW. Every day, our data platform ingests feeds from dozens of sources to compile, composite, and augment the inventory of listings that the thousands of REW users search in their quest for the perfect home. Our listings need to be accurate, comprehensive, and highly available - or our users will go elsewhere.
Listings are only part of the puzzle. REW also tracks market behaviour to help inform our own next steps, and to empower the agents, landlords, and property developers who count on REW to give them an edge.
We are looking for a highly motivated and driven Data Engineer to join our Technology team to help us maintain REWs heart but also help us prepare for the challenges that lie ahead.
This individual would join a small team in maintaining REW's existing platform which might include responding to upstream changes from some of our feed providers, optimizing performance to respond to increased demand, or troubleshooting integrity issues. As this individual grows in their role, they'll earn the opportunity to take on more complex problems and own all aspects of developing end-to-end data flows including: gathering requirements, data modeling, ETL script development, and data quality control.
We work on an agile data platform built on cloud hosted databases (Amazon RDS Postgres) and data processing scripts (Python running on EC2 instances). We also use specialized services such as Google BigQuery for website event analytics.
Our Data Engineers act as key database platform technical resources, assisting with the development of the architecture, creating and executing data import & data export scripts and APIs as necessary, assessing data accuracy, and helping to ensure the ongoing data and operational integrity of the data platform.
Responsibilities
Maintaining and enhancing REW's data platform

Debug and optimize ETL flows

Data processing, data modeling and expanding Data Platform service.

Collaborate with product development teams to provide Data Platform service to power new features

Develop reports or data visualization tools for internal use to help support the REW's sales and marketing efforts

Create visualizations and views of data to provide editorial content for information platforms

Participate in project planning and analysis as needed
Education, Skills and Experience
Minimum 2 years of professional experience with data analysis and big data tech stacks.

Bachelor of Computer Science, a similar technical degree, or equivalent experience

Proficiency in Python or a similar language for data processing with exposure to other scripting and object-oriented programming languages

Strong experience in database development and data modeling

Proven experience in one of the major cloud platforms

Strong understanding of data analysis concepts such as data visualization, dashboard design, data mining
Next Steps
If you are interested in working with a rapidly growing real estate tech company with a very well-established brand, we would very much like to hear from you.
To Apply: Please submit your cover letter and résumé to [email protected] with, "Intermediate Data Engineer", in the subject line.

Life at REW
Mission
We believe real estate can be one of life's great adventures, and we exist to inspire and equip people for that journey.

Values
People over profits.
Profits are important, they keep the lights on, but we will not compromise the quality of our work or make ourselves miserable in pursuit of financial gain.
We solve problems.
Creativity is in our DNA, we approach problems with real enthusiasm and look for the many ways we could add value and make a positive impact on the people we serve.
The experience matters.
We do work that matters for people that care and we take pride in the work that we do. If it doesn't make the grade, we go back to the drawing board.
Adventure requires courage.
Uncertainty is part of life, we don't pull back from the edge, we take the risk and stretch ourselves. It's not only about the outcome, but the thrill that comes with the adventure of it all.
No jerks allowed, be humble.
We operate in a climate of mutual respect, and we treat each other well. We don't elevate ideas above people, if you're a jerk then you ain't welcome here.
We show up for each other.
We hire smart people, give them great work, and treat them like adults. No matter how we each choose to approach the day, we show up when we're needed and we deliver for the team.
View All Job Openings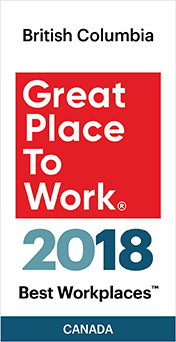 What makes REW a great place to work
Developers give a lot more input at REW compared to other companies, where you're given a project and expected to just do it. At REW, we have a lot of say in the implementation of projects and that's really nice.