Back
Quality Assurance Tester
Vancouver, BC
April 21, 2021
Real Estate Works
REW started as one of the largest Real Estate Newspapers of its kind anywhere in the world, circulating more than half a million copies, each with hundreds of pages, every week across Vancouver.
Today, REW.ca is the best real estate search platform in Canada, and the leading marketplace in BC with an audience twice the size of its nearest rival. It has grown by offering people simple, effective home search, augmented with relevant real estate data to empower better decision making.
But REW is more than REW.ca, it's a team of creative people, driven to improve the property process, one digital experience at a time.
Vision for the role
We are looking for a Quality Assurance Tester to join our Technology team. The Quality Assurance Tester will be a highly motivated individual, driven to ensure REW products and services meet the high standards for performance and utility our users have come to expect.
This individual will be responsible for thoroughly understanding product features and requirements and working with the larger team through-out the delivery lifecycle to ensure requirements are met.

Responsibilities
Analyze requirements and acceptance criteria to write comprehensive functional test plans

Execute test plans recording passes and fails

Work closely with engineers to resolve defects and confirm fixes on a priority basis

Conduct regression, systems tests, and smoke tests, as appropriate

Update and maintain library of systems tests

Build and maintain device and browser testing resources to ensure REW can meet its compatibility goals

Update and maintain documentation

Verify and catalog user-reported defects

Help troubleshoot issues

Conduct post-release/ post-implementation testing
Education, Skills and Experience
Proven experience as a Quality Assurance Tester or similar role

Familiar with common SDLC paradigms

Experience with cross-browser testing web applications

Comfortable articulating browser nuances to better inform test plans and development requirements

Familiarity with accessibility standards and testing

Experience with Jira or similar tools

Background in Real Estate is helpful but not required

Experience in QA methodology

Ability to document and troubleshoot errors

Working knowledge of TestRail or similar test management software

Excellent communication skills

Attention to detail

Analytical mind and problem-solving aptitude

Strong organizational skills

Bonus: Experience with automation frameworks such as Selenium or Cypress
Next Steps
If you are interested in working with a rapidly growing real estate tech company with a very well-established brand, we would very much like to hear from you.
To Apply: Please submit your cover letter and résumé to [email protected] with, "Quality Assurance Tester", in the subject line.

Life at REW
Mission
We believe real estate can be one of life's great adventures, and we exist to inspire and equip people for that journey.

Values
People over profits.
Profits are important, they keep the lights on, but we will not compromise the quality of our work or make ourselves miserable in pursuit of financial gain.
We solve problems.
Creativity is in our DNA, we approach problems with real enthusiasm and look for the many ways we could add value and make a positive impact on the people we serve.
The experience matters.
We do work that matters for people that care and we take pride in the work that we do. If it doesn't make the grade, we go back to the drawing board.
Adventure requires courage.
Uncertainty is part of life, we don't pull back from the edge, we take the risk and stretch ourselves. It's not only about the outcome, but the thrill that comes with the adventure of it all.
No jerks allowed, be humble.
We operate in a climate of mutual respect, and we treat each other well. We don't elevate ideas above people, if you're a jerk then you ain't welcome here.
We show up for each other.
We hire smart people, give them great work, and treat them like adults. No matter how we each choose to approach the day, we show up when we're needed and we deliver for the team.
View All Job Openings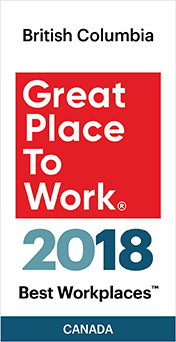 What makes REW a great place to work
Developers give a lot more input at REW compared to other companies, where you're given a project and expected to just do it. At REW, we have a lot of say in the implementation of projects and that's really nice.