Back
DevOps Engineer
Vancouver, BC
December 10, 2020
About REW

Started in 2012, REW is the leading real estate marketplace in western Canada and is on the path to becoming the prominent residential marketplace in Canada for new homes, resale, and rentals. We've assembled a great team of fun, passionate, and smart people to build this amazing platform, and we're on a mission to find more exceptional individuals to join our team.

We're looking for a talented DevOps engineer to join our growing team. Our teams work directly with product owners, from the concept and proposal phase, to planning and build, and ultimately to the delivery. As a DevOps Engineer, you'll be responsible for looking at site release, environment management, deployment management and pipeline creation of DevOps.
Responsibilities
Collaborate in a small team to design, develop and deploy high quality, complex, and highly scalable systems
Investigate, architect, plan, and provision cloud-based systems
Perform site deployments to various environments
Work with the software development teams to streamline our build processes and release management via continuous integration and deployment pipelines
Assure teams have supporting infrastructure for entire lifecycle from design to release and liaise with development, QA, and operation teams
Continuously monitor and improve the performance, durability and reliability of our services
Respond to operational incidents and perform root-cause analysis
The Right Fit
You are a hands-on contributor and can lead by example
You have a strong understanding of Agile methodologies and experience in DevOps engineering on an agile team
You are a creative and proactive problem solver who works best in a fast-paced Agile environment
You thrive under pressure and easily manage multiple demands in a deadline-driven environment
You have the ability to explain your design rationale and articulate your development design process with the project managers
You are able to work in an on-call rotation schedule and support staff for off-hours support of our services
Qualifications
Minimum 3 years of professional experience in AWS DevOps role
Bachelor of Computer Science or a similar technical degree
Proficient in scripting and automation skills
Experience with CI/CD and gitops services
Experience with different deployment methodologies canary, blue green
Experience with day-2 ops, monitoring and alerting, data migrations, backup recovery
Proven experience in multiple cloud vendors and infrastructure as code tools
Solid business and collaboration skills with the ability to respond to changing service needs and operational demands
Passionate about DevOps patterns and tooling that is frequently evolving
Life at REW
Based in Olympic Village in Vancouver, REW has an open and casual work environment, but we know how to buckle down to get a project in on deadline. Our office is fast-paced and target-driven, and our employees have the freedom to manage their own time and projects.
We want REW to be an amazing place to work, and we take care of our team. In addition to competitive compensation, we provide a comprehensive benefits package, professional development budget and fun team events.
To Apply
Send your resume and cover letter to [email protected] with 'DevOps Engineer' as the subject. We can't wait to hear from you!

View All Job Openings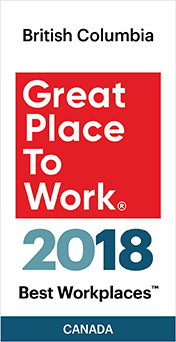 What makes REW a great place to work
Developers give a lot more input at REW compared to other companies, where you're given a project and expected to just do it. At REW, we have a lot of say in the implementation of projects and that's really nice.