Back
Sales and Customer Service Coordinator
Vancouver, BC
December 15, 2020
About REW

Started in 2012, REW is the leading real estate marketplace in western Canada and is on the path to becoming the prominent residential marketplace in Canada for new homes, resale and rentals. We've assembled a great team of fun, passionate, and smart people to build this amazing platform, and we're on a mission to find more exceptional individuals to join our team.
The Role
Reporting to the Operations Manager, the Sales and Customer Service Coordinator will be an integral part of the REW.ca Digital Operations team, providing administrative support to senior management, as well as supporting sales and customer service operations. This includes processing sales, creating reports, interacting with clients and advertisers, troubleshooting customer issues, and providing sales assistance to team members.
Responsibilities and Daily Tasks:
Supports sales departments, advertisers, customers and partners with using our products and services
Creates and processes customers' sales orders with accuracy and timeliness according to department policies and procedures
Answers incoming customer calls regarding billing issues, service questions and general client concerns
Works with accounting and sales to manage and process contracts • Produces and manages sales-related reports on a weekly and monthly basis
Tracks feedback and works with Product Management to ensure the appropriate features are implemented in the product mix
Provides administrative support to the REW.ca management staff
Qualifications:
2+ years of previous administrative experience, preferably assisting sales teams
Outstanding communication skills (written and verbal), ability to effectively interface with personnel at all levels
Positive attitude and desire to help others
Passionate about attention to detail
Exceptional customer service skills
Excellent judgment and problem-solving skills
High proficiency in MS Office Suite (Word, Excel and Outlook)
CRM experience (eg, Salesforce, Zoho, Hubspot)
Experience with digital advertising an asset (Google Ads, Facebook, Instagram) 11. Basic accounting and bookkeeping experience an asset Please submit cover letter and résumé to [email protected]
Life at REW
Based in Olympic Village in Vancouver, REW has an open and casual work environment, but we know how to buckle down to get a project in on deadline. Our office is fast-paced and target-driven, and our employees have the freedom to manage their own time and projects.
We want REW to be an amazing place to work, and we take care of our team. In addition to competitive compensation, we provide a comprehensive benefits package, professional development budget and fun team events.
To Apply
Send your resume and cover letter to [email protected] with 'Sales and Customer Service Coordinator' as the subject. We can't wait to hear from you!
View All Job Openings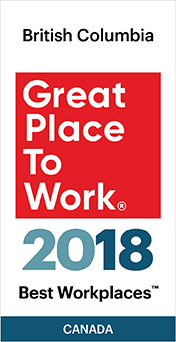 What makes REW a great place to work
Developers give a lot more input at REW compared to other companies, where you're given a project and expected to just do it. At REW, we have a lot of say in the implementation of projects and that's really nice.