Back
Front-end Developer
Vancouver, BC
December 10, 2020
About REW

Started in 2012, REW is the leading real estate marketplace in western Canada and is on the path to becoming the prominent residential marketplace in Canada for new homes, resale and rentals. We've assembled a great team of fun, passionate, and smart people to build this amazing platform, and we're on a mission to find more exceptional individuals to join our team.

The Role
REW is seeking a Front-end Software Developer to play a key role in enhancing and developing new features for REW.
This is an interdisciplinary front-end developer / UX designer role ideal for someone who is passionate about end-to-end product design with a focus on UX/UI and thrives on collaborative software development. This role is ideally 80% front-end code development and 20% UX/UI design. This role will work closely with the development team, designer and product team on various projects to develop product features on rew.ca website.

The Right Fit
You are eager to ship often & iterate quickly
You are self-motivated developers who love to code, have an extraordinary level of artistic aptitude, excellent organizational abilities and attention to details.
You have the ability to explain your design rationale, articulate your development design process and explain the reasoning behind your decisions.
You have a user-centred approach, and champion the user in all scenarios.
You have strong interpersonal and communication skills
You have exceptional time management skills and ability to efficiently multitask in a fast-paced environment
You consistently maintain a positive attitude, have a willingness to learn, and ability to take both criticism and feedback.
Qualifications
Proficient in HTML5, CSS, SASS, SMACSS, Bootstrap
Build functionality and logic using React.js or Vue.js, Coffeescript, JavaScript
Experience with cross-browser and mobile platform compatibility and responsive design
Experience developing and maintaining brand standards and guidelines
Fluency with Figma, Adobe Create Suite
Knowledge of e-mail template coding
Good understanding of server-side templating languages (Liquid, Slim, HAML)
Proficient understanding of code versioning tools (Git)
Bachelor's degree in computer science or a similar technical degree
5+ years related web-app development work experience
Experience working on high traffic consumer-facing websites or applications is a strong plus

Life at REW
Based in Olympic Village in Vancouver, REW has an open and casual work environment, but we know how to buckle down to get a project in on deadline. Our office is fast-paced and target-driven, and our employees have the freedom to manage their own time and projects.
We want REW to be an amazing place to work, and we take care of our team. In addition to competitive compensation, we provide a comprehensive benefits package, professional development budget and fun team events.
To Apply
Send your resume and cover letter to [email protected] with 'Front-end Developer' as the subject. We can't wait to hear from you!
View All Job Openings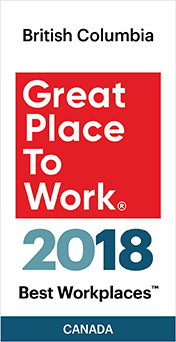 What makes REW a great place to work
Developers give a lot more input at REW compared to other companies, where you're given a project and expected to just do it. At REW, we have a lot of say in the implementation of projects and that's really nice.