Back
Senior Data Developer
Vancouver, BC
July 3, 2020
About REW
Real Estate Wire, is a real estate marketplace and information hub in BC and Ontario.
Whether you're buying, selling, learning, or simply perusing, REW provides you with a fast and easy home search experience, and arms you with the information and connections you need to take on your real estate goals.
REW has grown exponentially year over year since we opened our doors in 2011. We attribute our success to our remarkable and hard-working team, who come into work every day dedicated to creating the best possible experience for our customers.
Our goal is to be the #1 source for real estate search across Canada, and the industry leader in the evolution of home search behavior.
The Role
REW is seeking a Senior Data Developer (SDD) to play a key role in enhancing and maintaining a data platform that processes real estate related property and consumer data.
This is a diverse role ideal for someone who enjoys owning all aspects of developing end-to-end data flows including, gathering requirements, data modeling, ETL script development, and data quality control. The data sources include third party APIs and streaming events captured on REW. We work on an agile data platform built on cloud hosted databases (Amazon RDS Postgres) and data processing scripts (Python running on EC2 instances). We also use specialized services such as Google BigQuery for website event analytics.
The SDD also acts as a key database platform technical resource, assisting with the development of the architecture, creating and executing data import & data export scripts and APIs as necessary, assessing data accuracy, and helping to ensure the ongoing data and operational integrity of the data platform.
Conversant with data-driven reporting and data visualization techniques and strategies, the SDD also works with product managers to create new and innovative uses for the datasets that can be used to, a) create new data products for further monetization, b) create visualizations and views of data to provide editorial content for information platforms, and c) develop reports or data visualization tools for use internally to help support the organization's sales and marketing efforts.

The Right Fit
You are eager to ship often & iterate quickly
You have worked collaboratively in an Agile/Scrum team to plan sprints and releases
Your past work has demonstrated creative thinking, effective problem solving and attention to detail
You have the ability to explain your design rationale, articulate your development design process and explain the reasoning behind your decisions
You thrive under pressure and easily manage multiple demands in a deadline-driven environment
You consistently maintain a positive attitude and respond well to code review suggestions
You delight in learning, as well as tackling new and disruptive technologies, and enjoy solving hard problems under tight deadlines
Skills + Requirements
Demonstrated data programming skills (using scripts or ETL products such as SSIS, Talend)
Proficiency in a scripting language (ideally Python) for data processing.
Postgres (or SQL Server / Oracle) experience - admin, creating objects, modeling, optimizing queries
Formal data modeling education and work experience
Understanding of dimensional modeling / star schemas
Bachelor of Computer Science or a similar technical degree
5+ years related work experience
Work experience designing and building star schemas
Familiarity with Amazon Web Services RDS
Familiarity with dev-ops practices
Git and GitHub work experience
Knowledge of data analysis concepts such as data visualization, dashboard design, data mining
Experience developing HTTP APIs
Life at REW
Based in Olympic Village in Vancouver, REW has an open and casual work environment, but we know how to buckle down to get a project in on deadline. Our office is fast-paced and target-driven, and our employees have the freedom to manage their own time and projects.
We want REW to be an amazing place to work, and we take care of our team. In addition to competitive compensation and bonus incentives, we provide a comprehensive benefits package, professional development budget and fun team events.
To Apply
Send your resume and cover letter to [email protected] with 'Senior Data Developer' as the subject. We can't wait to hear from you!

View All Job Openings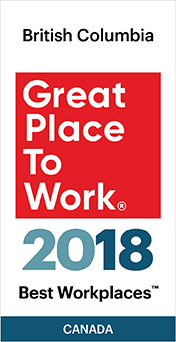 What makes REW a great place to work
Developers give a lot more input at REW compared to other companies, where you're given a project and expected to just do it. At REW, we have a lot of say in the implementation of projects and that's really nice.