Back
Lead Data Engineer
Vancouver, BC
December 10, 2020
About REW

Started in 2012, REW is the leading real estate marketplace in western Canada and is on the path to becoming the prominent residential marketplace in Canada for new homes, resale, and rentals. We've assembled a great team of fun, passionate, and smart people to build this amazing platform, and we're on a mission to find more exceptional individuals to join our team.
The Role
REW is seeking a Lead Data Developer (LDD) to play a key role in enhancing and maintaining a data platform that processes real estate related property and consumer data.
This is a diverse role ideal for someone who enjoys owning all aspects of developing end-to-end data flows including: gathering requirements, data modeling, ETL script development, and data quality control. The data sources include third party APIs and streaming events captured on REW. We work on an agile data platform built on cloud hosted databases (Amazon RDS Postgres) and data processing scripts (Python running on EC2 instances). We also use specialized services such as Google BigQuery for website event analytics.
The LDD also acts as a key database platform technical resource, assisting with the development of the architecture, creating and executing data import & data export scripts and APIs as necessary, assessing data accuracy, and helping to ensure the ongoing data and operational integrity of the data platform.
Conversant with data-driven reporting and data visualization techniques and strategies, the LDD also works with product managers to create new and innovative uses for the datasets that can be used to: a) create new data products for further monetization, b) create visualizations and views of data to provide editorial content for information platforms, and c) develop reports or data visualization tools for internal use to help support the organization's sales and marketing efforts.

The Right Fit
You are a senior hands-on contributor and can lead by example
You have a strong understanding of Agile methodologies and experience in data engineering on an agile team
You are a creative and proactive problem solver who works best in a fast-paced Agile environment
You thrive under pressure and easily manage multiple demands in a deadline-driven environment
You have the ability to explain your design rationale and articulate your development design process with the project managers
You are able to mentor and coach data developers though individual relationships and group skill-sharing activities
Qualifications:
Minimum 3 years of professional experience with data analysis and big data tech stacks
Bachelor of Computer Science or a similar technical degree
Proficiency in Python for data processing with exposure to other scripting and object-oriented programming languages
Strong experience in database development and data modeling
Proven experience in one of the major cloud platforms
Strong understanding of data analysis concepts such as data visualization, dashboard design, and data mining
Solid business and collaboration skills with the ability to respond to changing service needs and operational demands
Demonstrated interest in and aptitude for team building and mentorship
Proven ability to catalyze change as a technical leader
Passionate about technology and the impact of emerging technologies
Life at REW
Based in Olympic Village in Vancouver, REW has an open and casual work environment, but we know how to buckle down to get a project in on deadline. Our office is fast-paced and target-driven, and our employees have the freedom to manage their own time and projects.
We want REW to be an amazing place to work, and we take care of our team. In addition to competitive compensation, we provide a comprehensive benefits package, professional development budget and fun team events.
To Apply
Send your resume and cover letter to [email protected] with 'Lead Data Developer' as the subject. We can't wait to hear from you!

View All Job Openings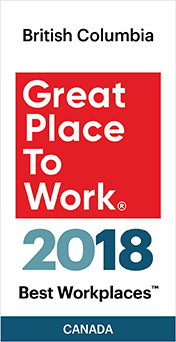 What makes REW a great place to work
Developers give a lot more input at REW compared to other companies, where you're given a project and expected to just do it. At REW, we have a lot of say in the implementation of projects and that's really nice.