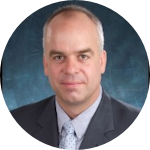 Salesperson
Michael Carr
RE/MAX REALTRON REALTY INC., BROKERAGE
It's interesting as I look back that I have enjoyed being involved in some way in important times in people's lives. I put my self through school as a DJ playing at Wedding Receptions, Wedding Anniversaries and Corporate Christmas Parties.
After my DJ business, I started a corporate sales career. I worked for about 14 years in technology including ... Show More
It's interesting as I look back that I have enjoyed being involved in some way in important times in people's lives. I put my self through school as a DJ playing at Wedding Receptions, Wedding Anniversaries and Corporate Christmas Parties.
After my DJ business, I started a corporate sales career. I worked for about 14 years in technology including Xerox, Lexmark, Computer Associates and Autodesk where I received exceptional training in customer service and honed my negotiation skills.
The business and life coaching I received had such an impact on me I furthered my training with the Coaches Training Institute and established my own coaching practise. My focus as a Coach was working with people of all backgrounds helping them achieve their goals. My orientation to my client's agenda and confidentiality serves me well in determining and understanding client needs; based on knowledge, trust and confidentiality.
I was drawn to Real Estate during my corporate days when I purchased investment property. During a changing economy, in 2009, my friend a Real Estate agent, encouraged me to be come an agent so I did. It was a natural fit. I enjoy people, sales and real estate.
People are making significant decisions when buying and selling Real Estate which can be often filled with stress and anxiety. A passion to serve my clients and the skills I have developed can help them make those decisions with confidence.
I chose to work with the market leader Re/Max and one of their top brokerages Re/Max Realtron Realty Inc in 2009. Once again working with leaders in the industry and my quest to help people make good decisions.
In my personal time, my wife and I like travel, downhill skiing and music.
NEGOTIATION:
Designation – Master Certified Negotiation Expert (MCNE) from Real Estate Negotiation Institute.
MARKETING:
Member – The Institute for Luxury Home Marketing.
TESTIMONIALS
"Given the current housing market and the time of year at which we were selling, it was nothing short of phenomenal that you were able to sell our house in just 3 weeks at close to asking price! Mike's knowledge of the area, approach to marketing and negotiating expertise proved a winning combination for us. Could not recommend Mike more highly."
Ken
"A big thank you to Michael for all his help. We decided quickly that we wanted to downsize. Michael worked us through the selling of our home and the buying of a new home. We appreciated his honesty and helpful insight through the entire process. We couldn't be happier with both transactions. Michael made it easy. We recommend him to anyone buying or selling. He goes above and beyond!
Manon & Les
"Michael Carr sold my parent's home in just 2 days and for the price we wanted. There can be a lot of emotions when selling a long-time family home, but Michael's easy-going nature made us feel comfortable. He has been a pleasure to work with throughout this process and we would recommend him without hesitation to anyone looking to sell a home."
Freeman family
"With much research, we found Michael. Looking back on everything he did to make sure we succeeded, I cannot fathom any other realtor going to those lengths for us. He cares for you, works hard for you and most importantly, he is extremely wise, intelligent and knowledgeable. I am sure every person wants to work with someone who can get the job done with precision, efficiency and honour. There is no need to go with anyone else."
Iana T
"We had lived in our house for close to 25 years, so that when it came time to sell and move, I was quite apprehensive and unsure of how to get started with such a big change.
As soon as I met Michael, I knew that I had found the right Agent to help me take that step. His quiet, presence and non-anxious approach, along with his knowledge of the area and the real estate market put me at ease.
Throughout the process of selling my house and buying a new home he remained professional and optimistic even with changing real estate markets. He was always available to answer questions and to be present at showings and Open House days. He even gained the trust and friendship of my somewhat aloof cat.
Thank you, Michael, for all your hard work and for ensuring a successful outcome.
I would gladly recommend Michael to anyone planning to buy or sell a home."
Irene
Michael has a very relaxed personable style, friendly demeanor and is very patient– assets which are undeniably critical to anyone selling a home they have loved for many years. He has an impressive team of professionals that he can call on (photographers, videographers, stagers, journalists, and associates), all of which helped to make the entire process from listing to marketing and the final sale, much more manageable. We would highly recommend Michael to anyone considering selling their home.
Blaine D
"From day one of considering selling our home and talking with Michael Carr, we knew we had made the right choice to list with him as our Agent.
Michael worked 110% with us to make the transaction as smooth as possible due to his expertise of the Real estate market. His work ethic, honesty, patience, and integrity are amazing. Michael worked with us on all the Marketing and even finance advice. His knowledge is first class.
We couldn't be happier to recommend Michael, to family and friends. Michael really does go the "extra mile" for his clients.The results speak for themselves…" Sold Over Asking"
Thank You Michael …it was a pleasure !!"
Trish and Terry
"We really appreciate the competent work that Michael Carr provided us in selling our home. He was thorough, patient and very helpful. Michael worked hard at getting all the details of our listing out to agents and the public which made our house sell quickly. His service was exemplary, professional and communication was great. We would highly recommend him as a very capable realtor."
Kurosh and Karilyn
"I selected Michael to sell my house based on the recommendations of friends. I trusted their judgment and was very pleased with the result.
Michael is very approachable, knowledgeable and adaptable. He went through the process of selling the house in a clear manner and followed through on all of his obligations. He made excellent suggestions on other resources I might use to show the house in the best light. I never felt pressured during the process, only supported. His knowledge of the neighborhood was also useful in insuring the house was properly priced and advertised. I have subsequently recommended Michael to others and have already asked him to help me find my next house."
Mary L
"When we decided to put our home on the market, we right away thought of you. We had met you on a few occasions while out for a walk in the neighborhood and had seen several of your For Sale signs up in our area. In our first conversation you showed us a solid knowledge of the real estate business. The marketing efforts you put in quickly paid off and our home sold in just a week's time for a price greater than we expected.
You sold our house to our complete satisfaction and we certainly can and will recommend you to our friends and neighbors with the confidence that they will be well looked after."
John and Grace S
Dear Michael,
"On behalf of my mother, brother and sister, I would like to thank you for all your help during the sale of our family home. My parents bought the property in 1951 and owned it for 63 years. As you know, my parents built the house themselves, brick by brick, over a period of many years, and therefore every part of it held personal memories for us.
You patiently guided us through the preparation and staging phase of the selling process, providing advice as well as assistance with some of the costs. You consulted with us on marketing strategies, kept us informed of any market activity, and answered all our questions in a timely, honest and forthright fashion.
We appreciated your friendly yet professional manner, and at all times, felt that you had our best interest at heart. Thank you for helping us achieve a successful conclusion to the sale of our much-loved family home."
Jennifer
"We were very fortunate last year to run into Michael at an open house. We were immediately impressed by his personality and professionalism. Our decision to work with Michael was one of the best we've made in regard to moving. He was instrumental in finding our dream home. More importantly, he was key in helping sell our current home. He went beyond the call of duty and was always available to meet our needs. He was present and positive and offered great advice throughout the process. Selling a home can be a great stress and we we're fortunate to have gone through this with Michael. We cannot say enough about the great relationship we built with Michael and highly recommend him to anyone in our area."
Many thanks,
Sandro and Elisa
"Michael Carr has been more than an exceptional realtor. From the moment we met him we were very impressed with his professionalism and ability to listen to our needs. Once our contract was signed his professionalism and eagerness to help didn't stop there. He continued to impress us with his loyalty, respectfulness, impeccable detail to our needs and commitment to our family. Michael not only sold our home (with exceeding expectations) but we also chose him to help us buy our dream home. Michael consistently went over and above our expectations. He did things that we never expected him to do nor ask of him. He was an outstanding realtor and if we had to do it again, we do it all over with him. Thank you, Michael, for all that you did and still continue to do for us! You not only became a great business connection but also a great friend! Thank you from the bottom of our hearts…we now get to start a new chapter in our life thanks to you!!"
Laura and Chris
"Michael listened to our wants, assessed our needs and put together a comprehensive marketing plan that brought qualified buyers to our home. Michael's unique approach, personal service and daily updates during the sales process made us feel we were in the right hands. The results speak for themselves…a sale over listing the price! We couldn't be happier and would gladly recommend Michael to family and friends."
Kim and Brian
"Recently I had the opportunity to work with Michael Carr in selling a home. We found Michael to be extremely cooperative and flexible in his dealings with us. With such an important transaction, he dealt with us with great patience and very attentive service. In selling the family home he was respectful, transparent and always provided answers to our many questions. He also provided guidance and advice which turned out to be quite successful in the final outcome. I would certainly recommend Michael when selling your home."
Dave H
"Hi Michael,
THANKS so much for all my peace of mind through this experience.
I have worked with listing agents over the past 20 years and have yet to experience the confidence, security and pleasure of working with Michael. Michael's most impressive competency is his negotiation skills. Michael's people skills are exceptional. I would highly recommend listing your home with Michael.
Michele T
Michael was very professional throughout the process of selling our home. He was very responsive and cooperative. Michael understands the real estate market very well. You feel comfortable that he is looking after your interests thoroughly. Whenever you have any questions about any aspects of the process of selling your house, Michael responds quickly and provides great insight. I would not hesitate to recommend Michael for selling your house.
John T
"Hi Mike,
I am really happy with how you handled my listing! You did a lot of preparation for the showings so that the space presented well. You followed up with the other agents after showings to get important feedback and to encourage offers. And I was really happy that I got the full asking price!
Alice I.
Michael thanks for making it so easy to work with you. I appreciate how well you understood our needs and you found us a great home. You focused our efforts, made good use of our time and were honest with your assessments. That was important since we were coming from out-of-town. Also, you have great negotiating skills. You presented our concerns to get a great house and an even better price. Thank you!
B. Kraatz
"Mike thanks for making the purchase of my first home a great experience. I was used to condos but buying a home was different. I appreciate your patience and knowledge to take me through the process. Thanks for negotiating in the extras. We ended up with a great home and we are very happy. Thank you!
Paul G
Michael Carr is an agent with RE/MAX REALTRON REALTY INC., BROKERAGE. Check out Michael's active listings and/or office listings. To contact Michael, call 416-278-5433.
Show Less
RE/MAX REALTRON REALTY INC., BROKERAGE
12 Years Experience
Fluent In English